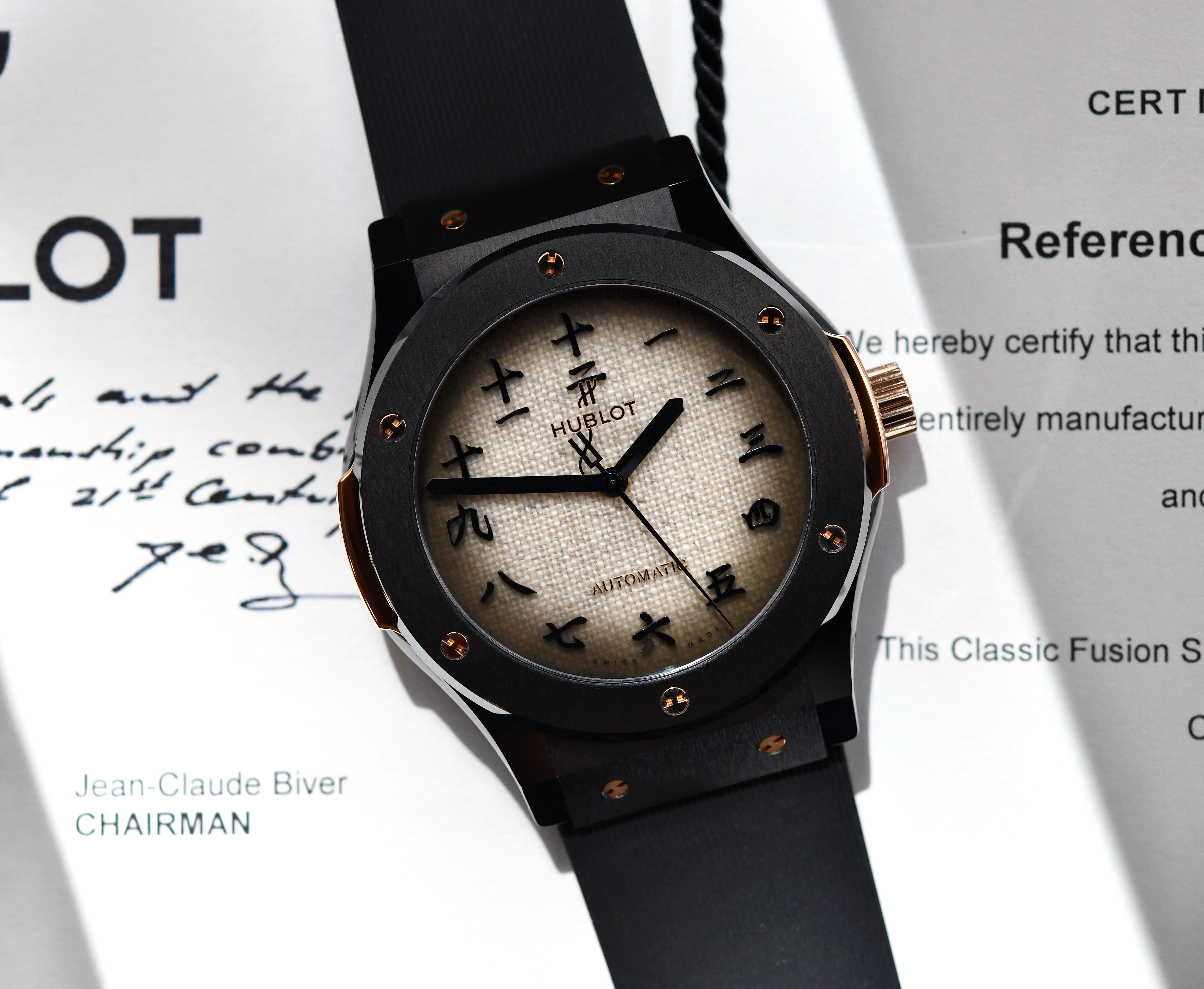 In celebration of its 4th anniversary, The Singapore Watch Club (SWC) launched a limited-edition watch: The Hublot Classic Fusion Singapore Special Edition. Capped at 30 pieces, the Watch is literally a work of art and, quite possibly, one of the Swiss watchmaker's most sophisticated creations.
The exclusive Hublot Classic Fusion Singapore Special Edition is now on auction in prelude to the Singapore Red Cross Forum: "The Future of Humanitarian Action".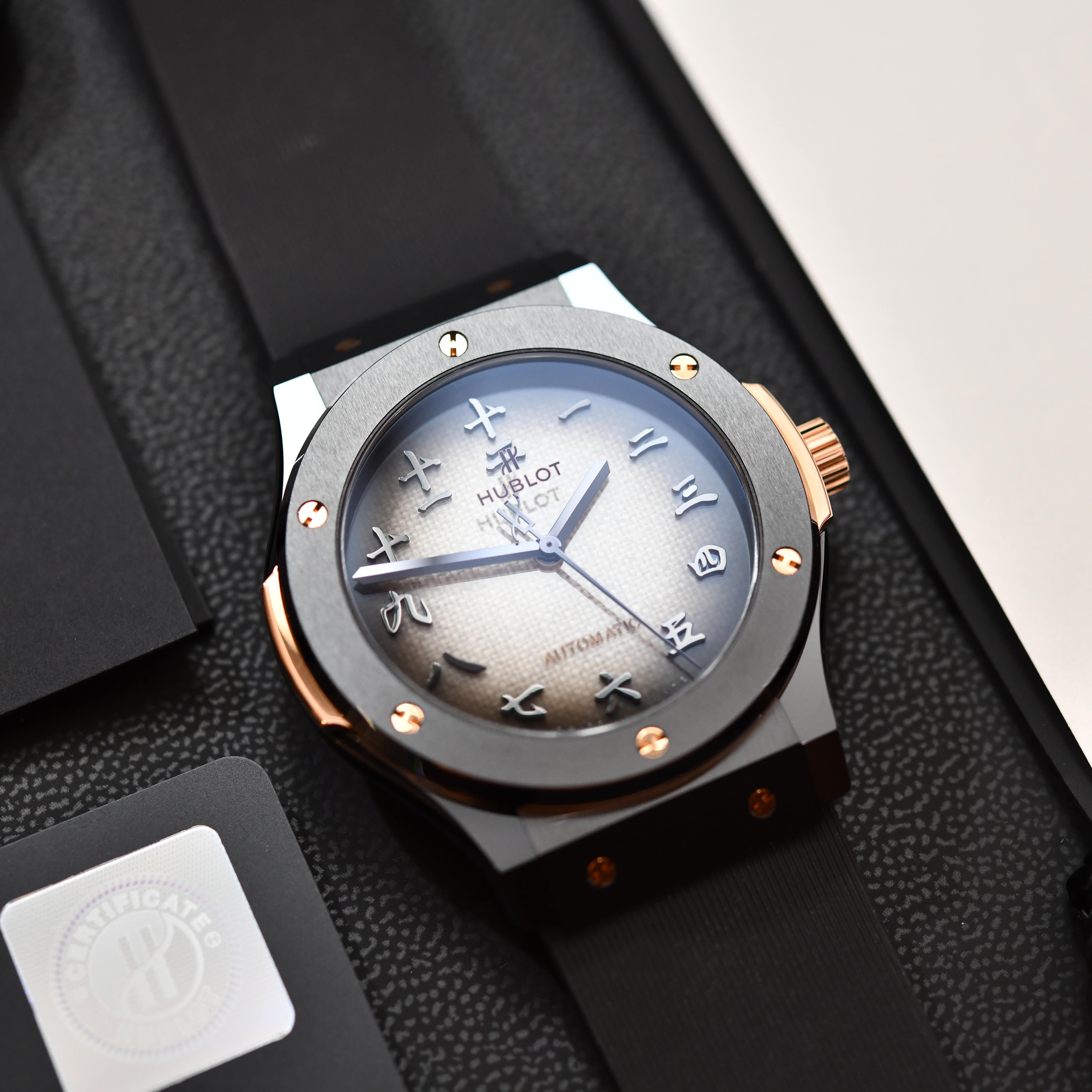 The culturally attuned timepiece fuses Hublot's trademark material play with traditional Asian artistic craft. Encased in black ceramic with gold accents, the watch's centerpiece is its captivating woven linen dial with a fumé effect, which accords a look that recalls an ancient scroll.
But what truly enlivens the watch are the appliqué hour numerals, depicted by way of Chinese calligraphy, which appears to hover in space, casting shadows over the linen backdrop.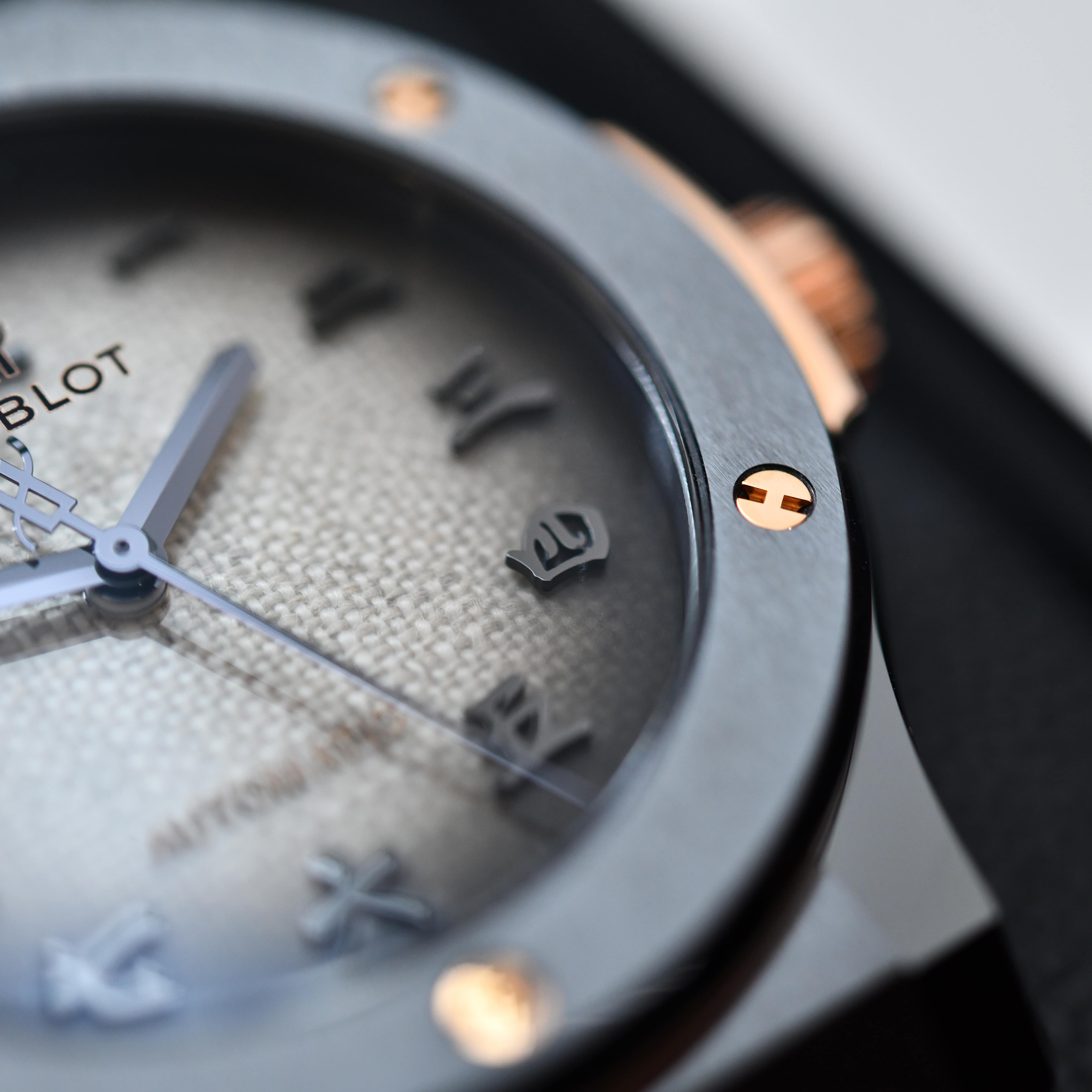 The exquisite brushwork is done by Singapore calligrapher Clarence Wee on a canvas so large, it requires full body motion to execute. The work is then miniaturised for the dial, which requires some technical sleight of hand for the 'mystery' floating numerals.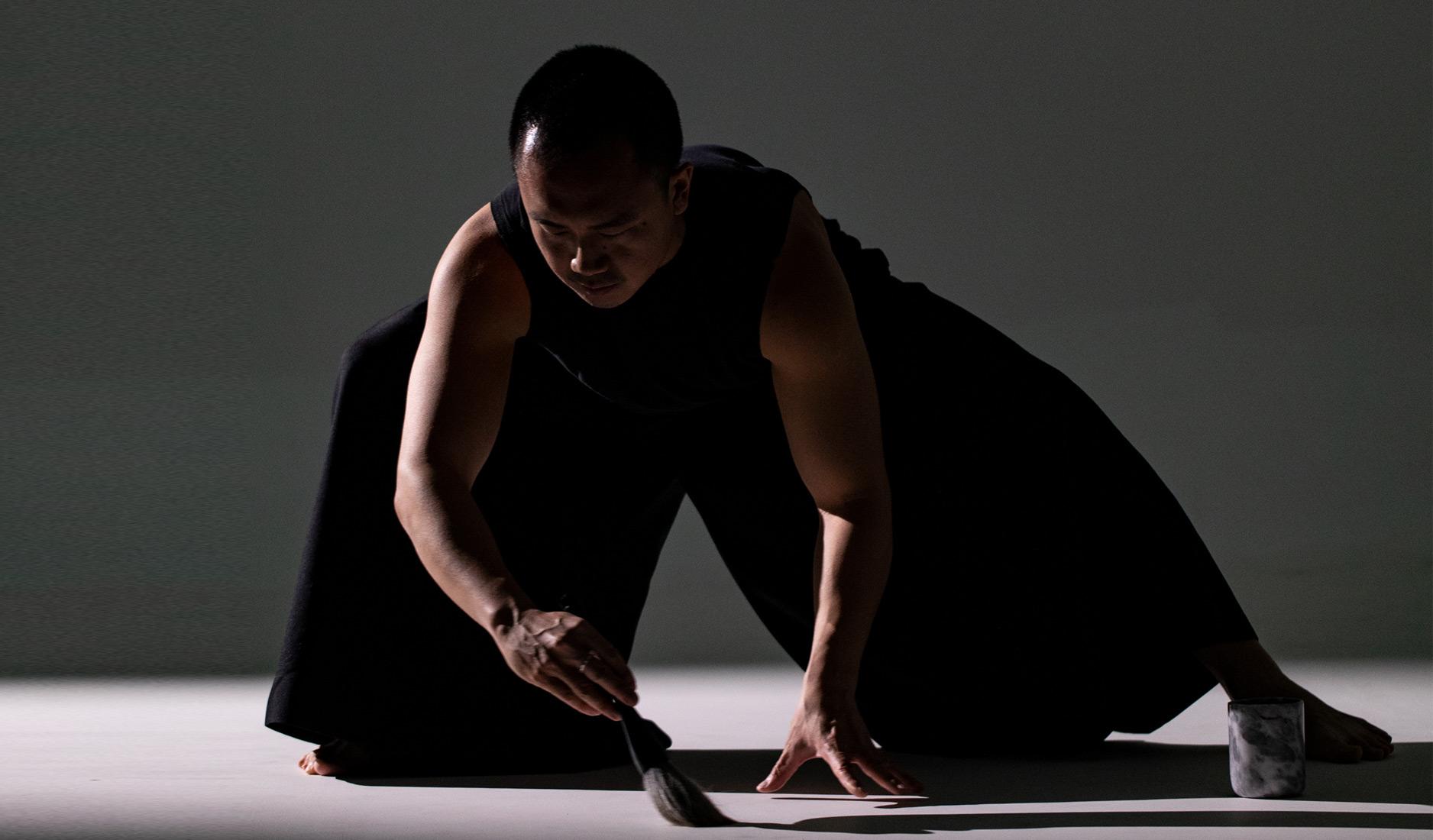 Right at the bottom, the linen fabric sits on a dial base. A layer of crystal with the applied calligraphy and degrade treatment to achieve the fumé effect is then set on top of the linen. Following that, the time-telling hands are set atop the crystal with hour numerals. A final layer of sapphire crystal with Hublot's logo sits at the top to complete the multi-layered and multi-facetted dial.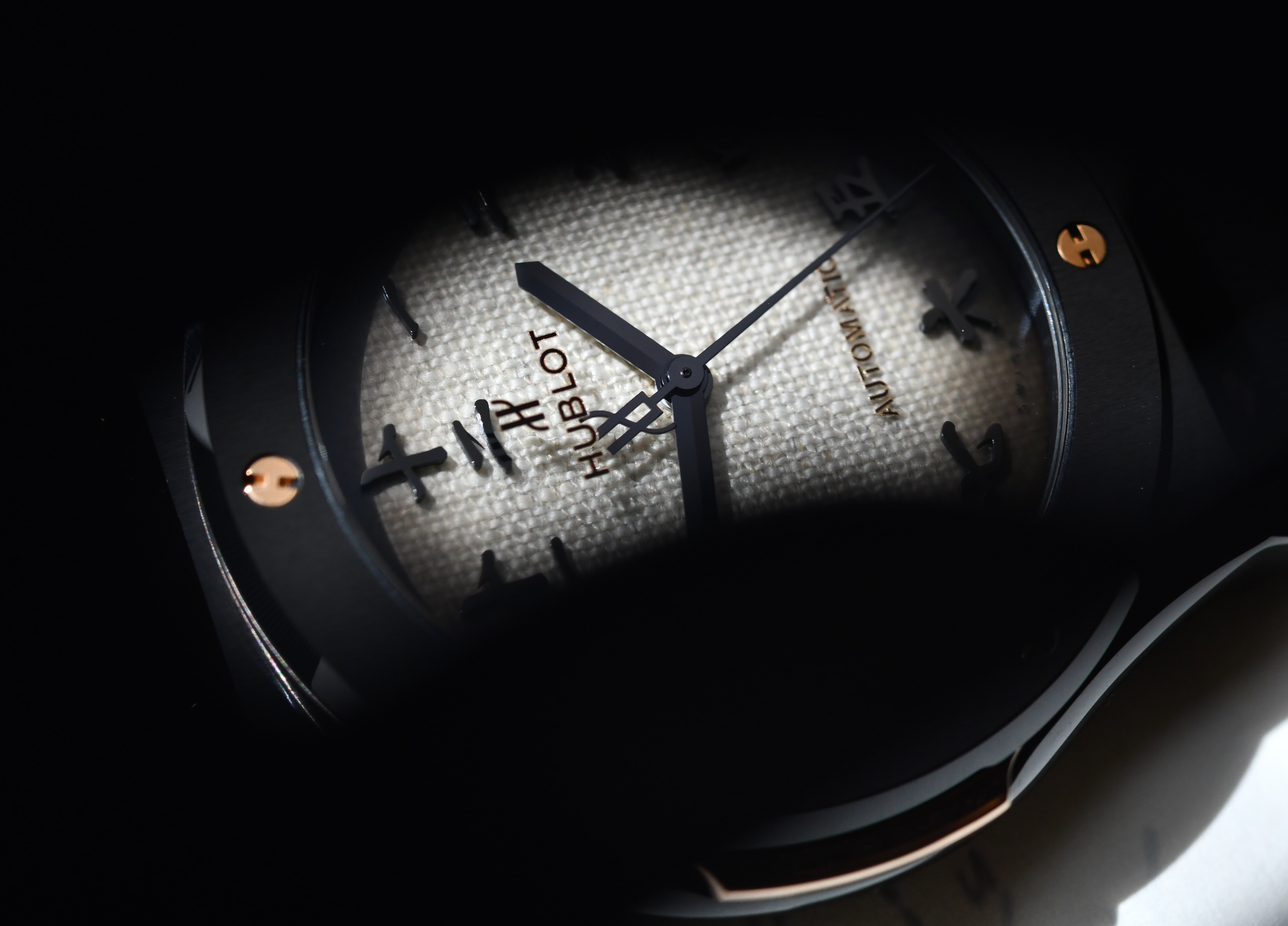 This Watch is generously donated by Mr Ali Nael, Founder of 2ToneVintage, for the Charity Auction, to raise funds for local humanitarian services by the Singapore Red Cross, for the most vulnerable.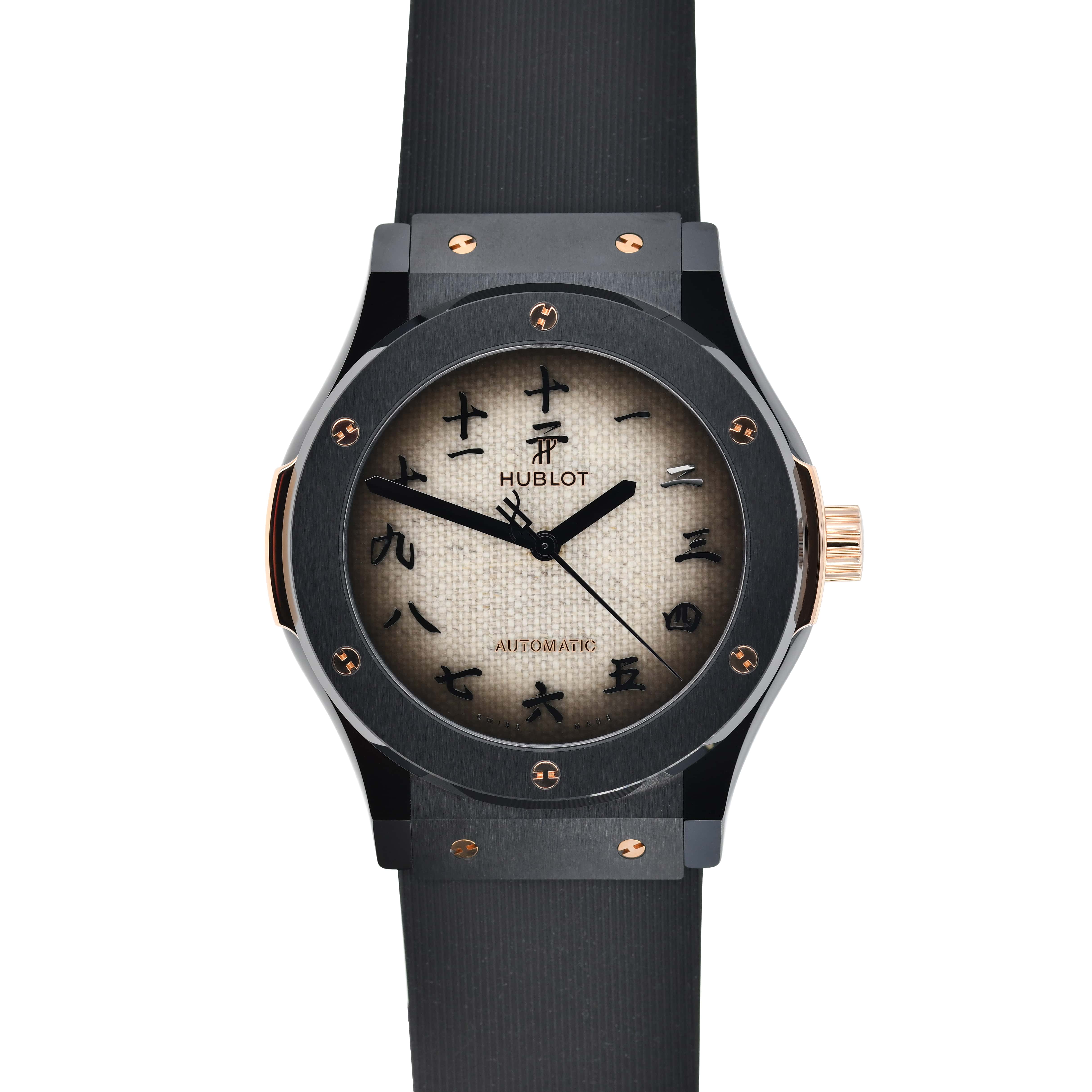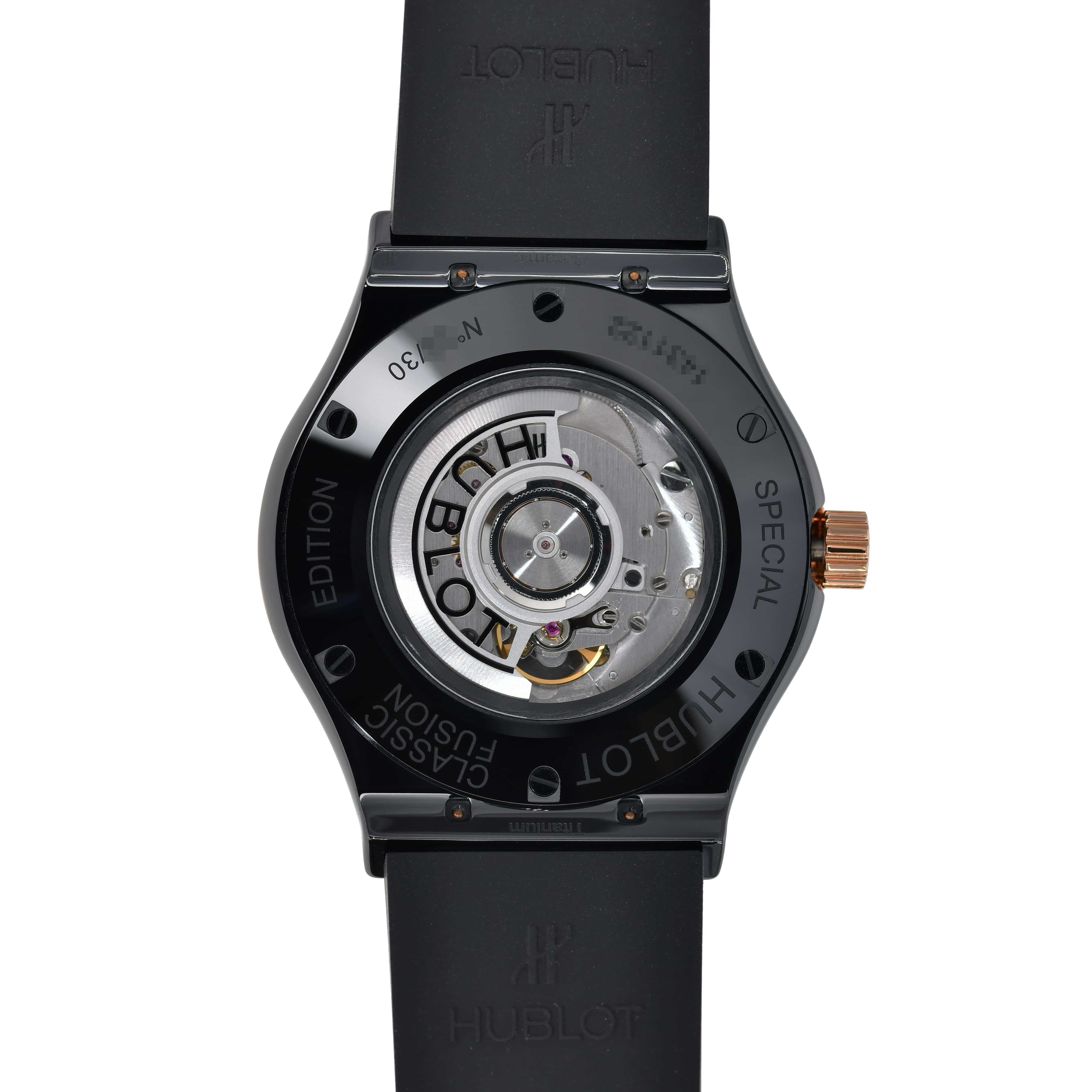 Hublot Classic Fusion Singapore Special Edition
Retail Price - S$15,000
Starting Bid Price - S$12,000
Current Bid Price as of 15th November 2021, 2200HRS: S$36,000
[There is 250% tax deduction value on the difference between the winning bid price and the retail price.]
Auction Period: 15th October to 15th November, 2359HRS.
Please email events@redcross.sg if you need more information.
With special thanks to