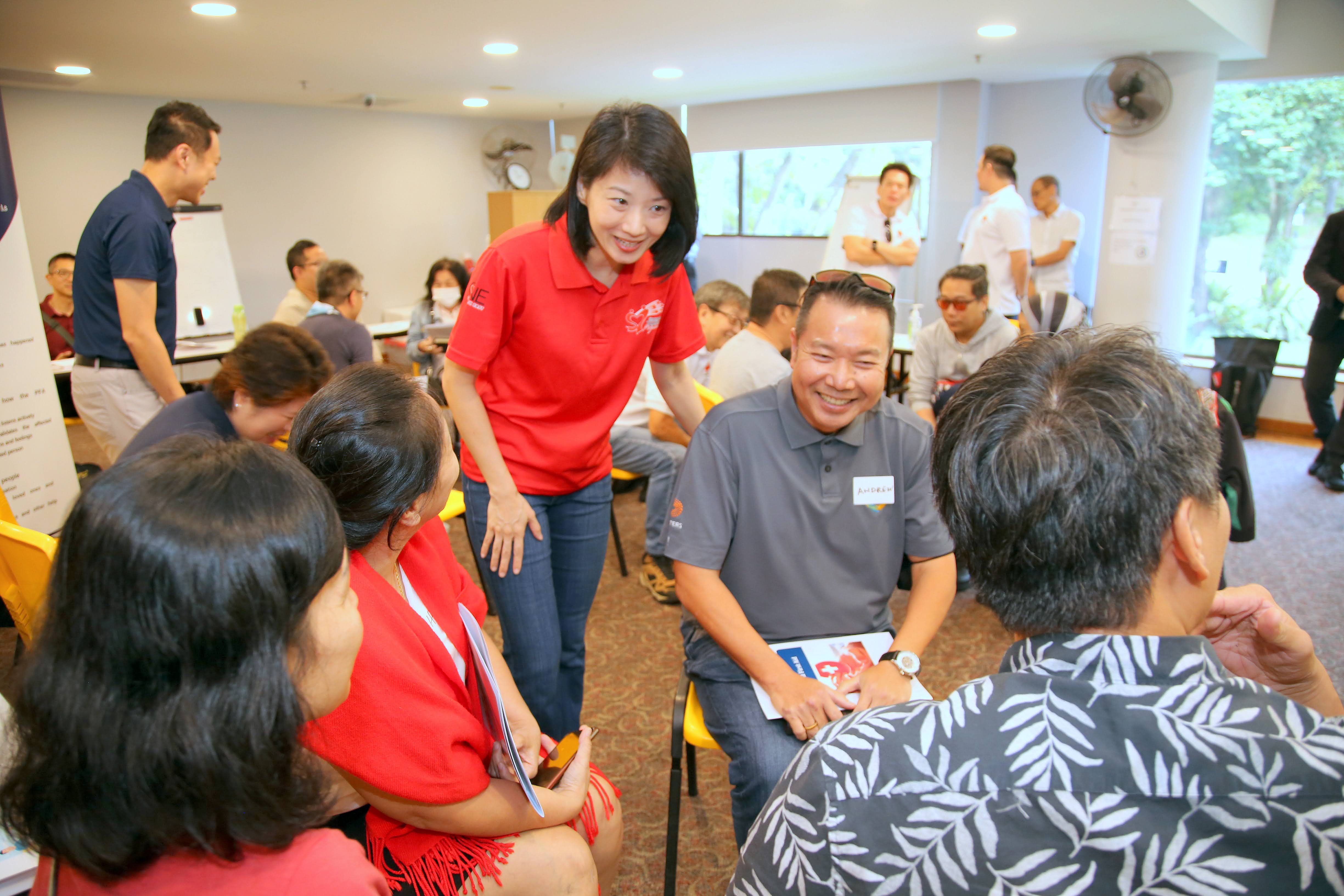 On 6 May 2023, the Singapore Red Cross (SRC) launched its first Psychological First Aid (PFA) Training for SGSecure Responders. Ms Sun Xueling, Minister of State, Ministry of Home Affairs & Ministry of Social and Family Development, witnessed the first training session conducted by the Singapore Red Cross Academy for SGSecure Responders, and delivered closing remarks.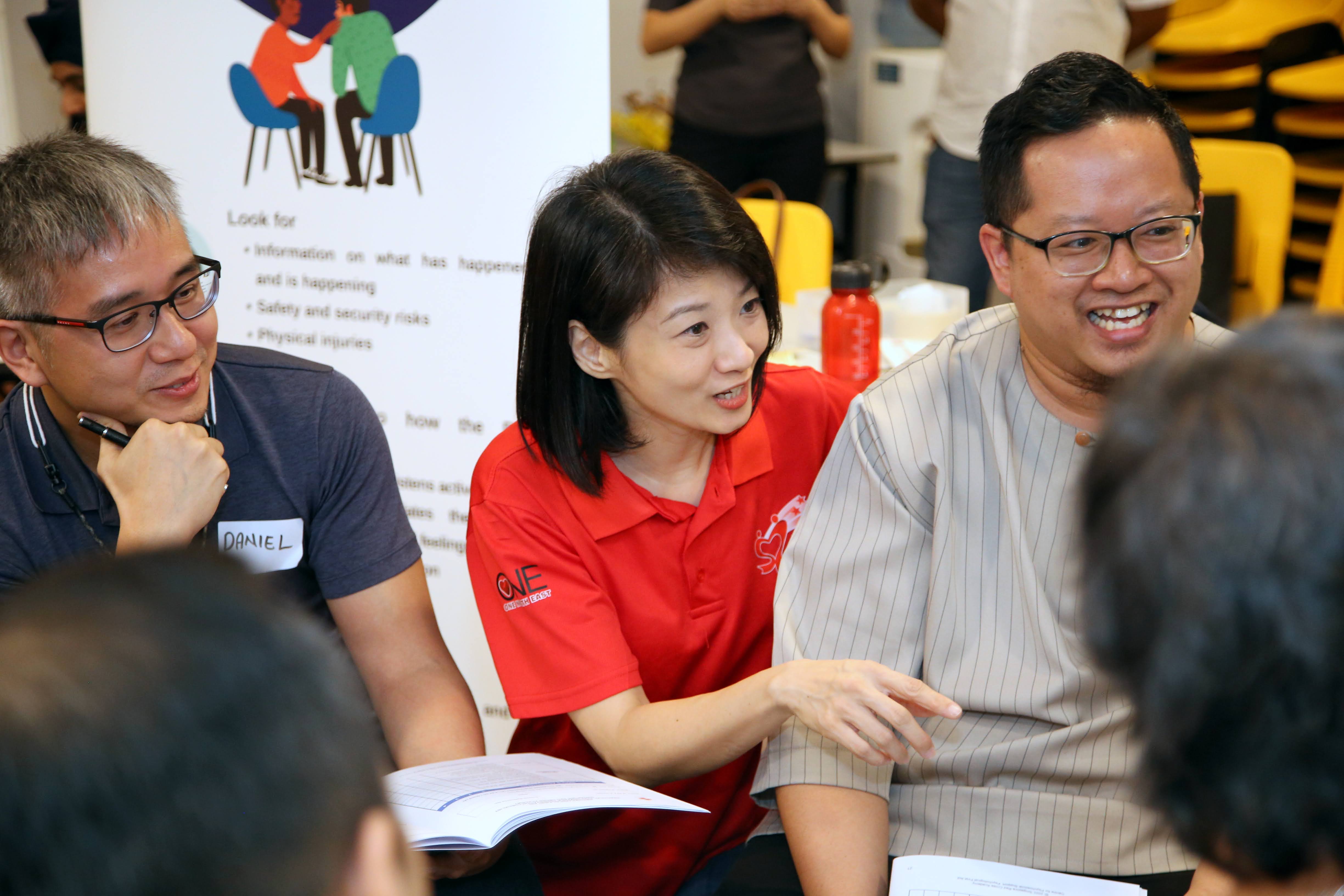 MOS Sun interacting with SGSecure Responders during SRC's PFA Training's roleplaying module (Photo by Wong Leong Jeam, Volunteer)
"The use of PFA helped to connect survivors with necessary resources, including medical care, legal services, and mental health support. Hence, the more people trained in PFA, the stronger the community psychosocial support in peacetime emergencies or crises," said MOS Sun.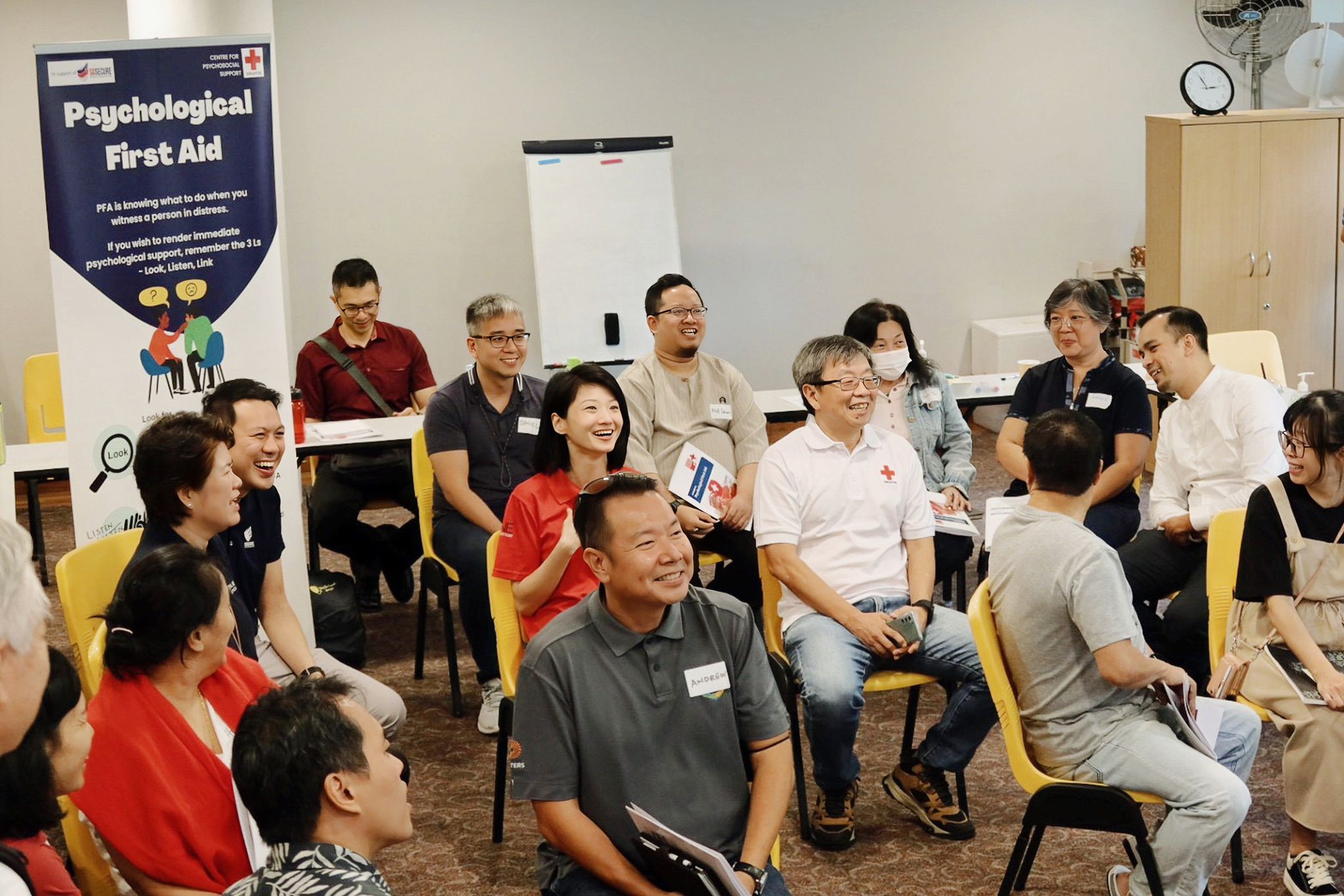 MOS Sun participating with the first class of SGSecure Responders attending SRC's PFA Training (Photo by Ministry of Home Affairs)
"During the pandemic, there was a marked increase in interest in mental wellbeing, and we witnessed a two-fold increase in enrolment for our PFA courses. COVID-19 pandemic has clearly exacerbated mental stress in the community, including amongst the isolated elderly and lower-income households, but even amongst our children, youth and within families. The heightened demand for PFA reflects the increase in stressors due to the pandemic, and the concomitant fear and anxiety due to effects of the virus, job loss, financial insecurity or social isolation," said Mr Steve Lee, Council Member of the Singapore Red Cross.
Supported by Temasek Foundation, the training sessions aim to equip 1,500 SGSecure Responders with PFA skills by 2026, and reinforce SGSecure's call to action for Singaporeans to come together and safeguard our way of life. The sessions will enable participants to provide psychosocial support in the event of crises, and forge strong communal bonds with each other.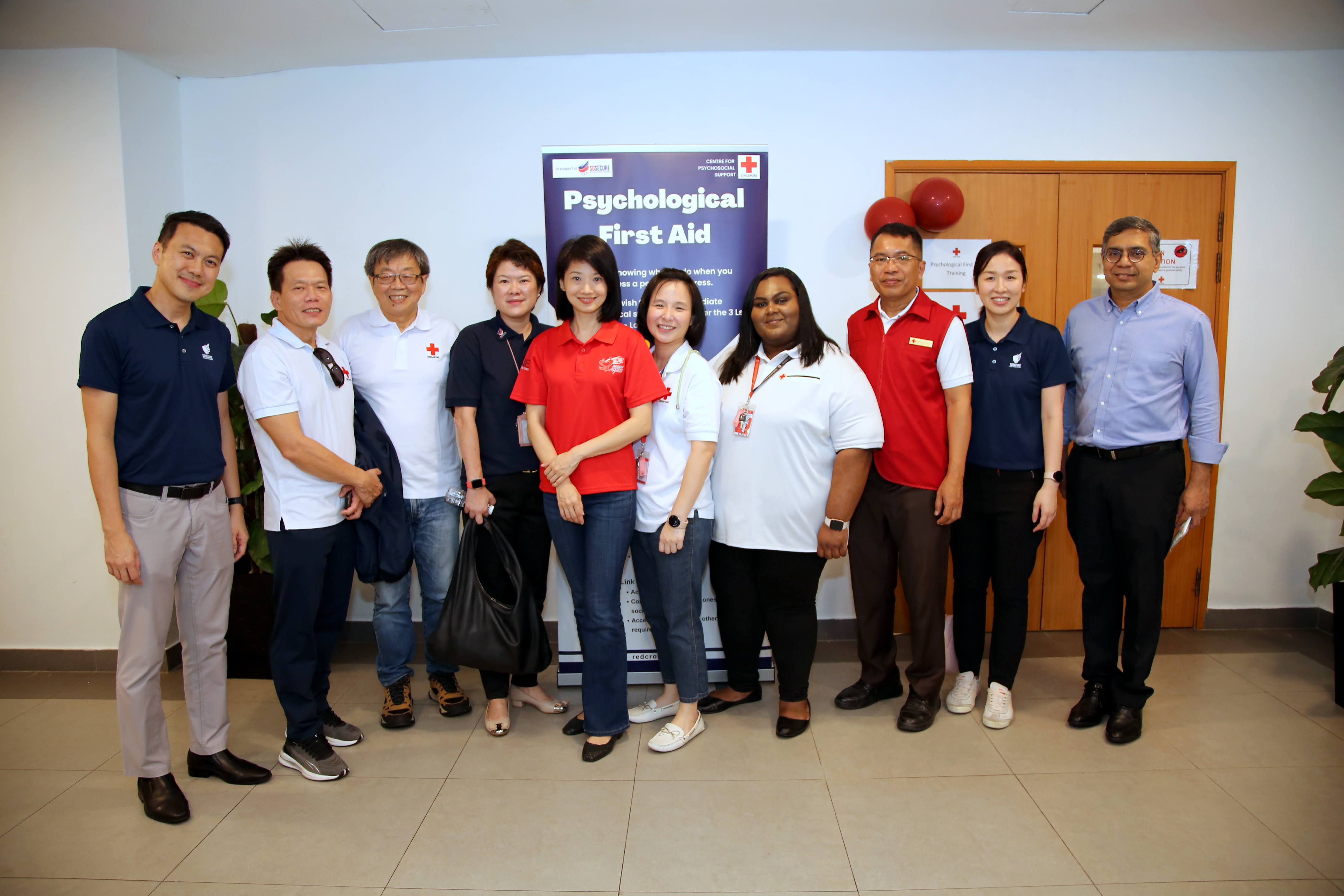 MOS Sun with Singapore Red Cross, SGSecure and Temasek Foundation at the launch (Photo by Wong Leong Jeam, Volunteer)