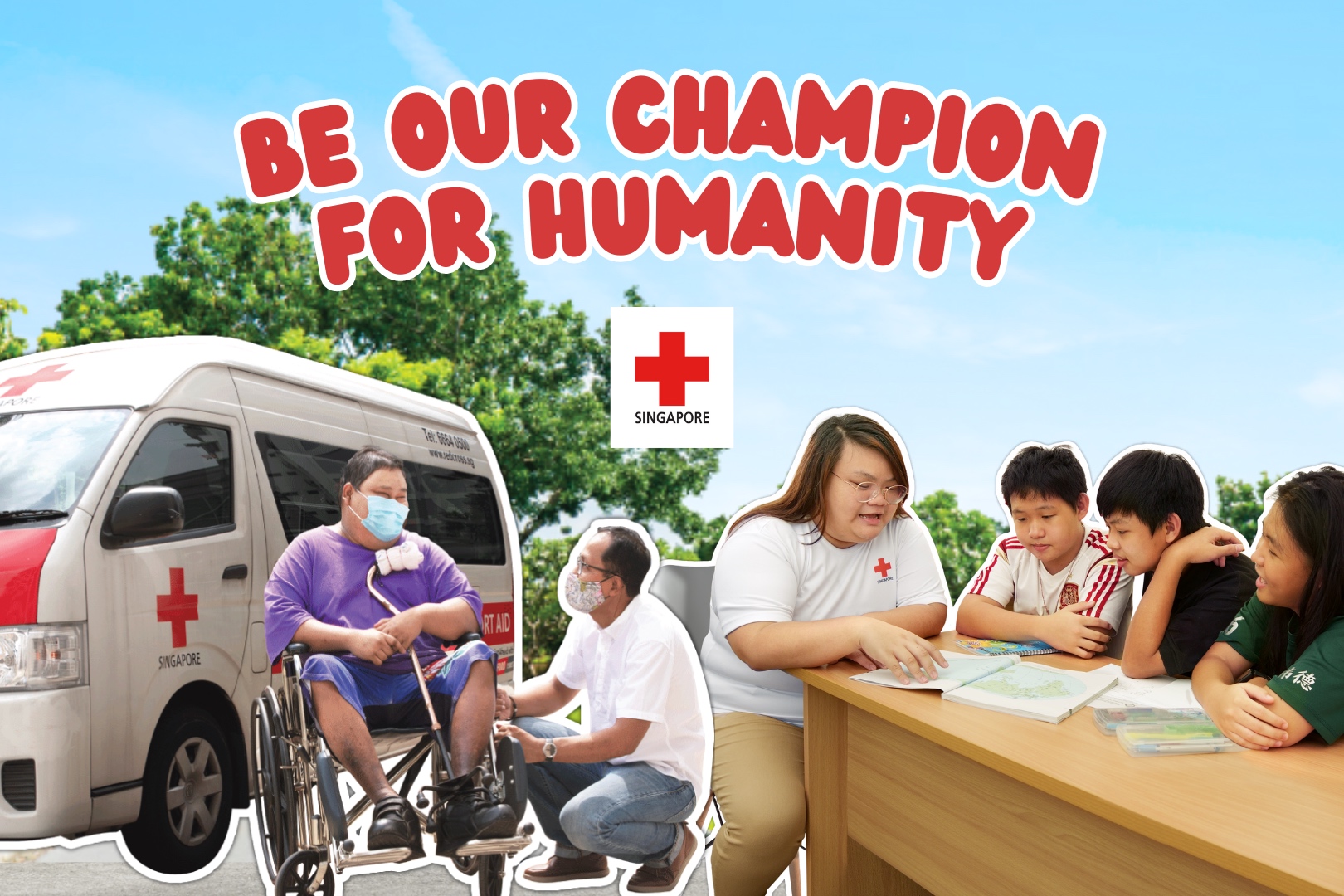 Meet Lim Bee Lian, one of the 100 persons we care for at our Home and Day Activity Centre!
Diagnosed with cerebral palsy, Bee Lian was placed under the care of her foster mother in 1974. Subsequently, she was admitted into the Red Cross Home for the Disabled in 1994 as her foster mother was too old to care for her.
Despite life's challenges, Bee Lian maintains a cheerful demeanour. She looks forward to interacting with others, going out on outings and attending celebrations. When communicating with others, she demonstrates determination and patience by repeating herself to ensure she is understood.
Over the years, her amiable personality has endeared her to many; she has forged countless friendships with volunteers, visitors and nurses, who would set aside time to care for and interact with her. She also has a sentimental side. She keeps a special phone book consisting of her friends' contact details and would often ask for stationery so that she can write to them, albeit with the help of volunteers or caregivers.
With the support and love of many, Bee Lian has been able to thrive and forge lasting memories.
Be the Champion and Change


(Click here to watch Mr Rajoo's story)
Supporting the needs of vulnerable communities; the isolated elderly, persons with severe disabilities and the families-in-need; continues to be at the heart of our work. Join us in paving the way for our beneficiaries to receive the support they need to break through adversities. Be our Red Cross Champion today!
Ways to Donate
Donations made will be eligible for 250% tax-deduction if NRIC/FIN/UEN is provided.
1) Online Donation
Give a gift that goes a longer way! We hope you consider gifting a monthly gift, which will provide an even longer-lasting impact towards the Singapore Red Cross and those we support! Every dollar counts, and you can adjust your monthly gift any time.
2) Cheque
Please write cheque payable to Singapore Red Cross Society and mail it to:
6 Fort Canning Road
#02-08
Singapore 179494
Indicate <Champion>, full name, IC no. (for tax-deduction) and address at the back
3) Fundraise with Us
In place of gifts for birthdays and other special occasions, consider taking up a fundraising page and inviting your loved ones to pledge for a good cause instead! (Step-by-Step Campaign Guide)
Other ways you can fundraise for us could be through organising a virtual run, bazaar, concert, online streams, or even craft sales. You may fill in this form and reach out to us at fundraising@redcross.sg!
For enquiries, you may give us a call at 6664 0500 or email us.