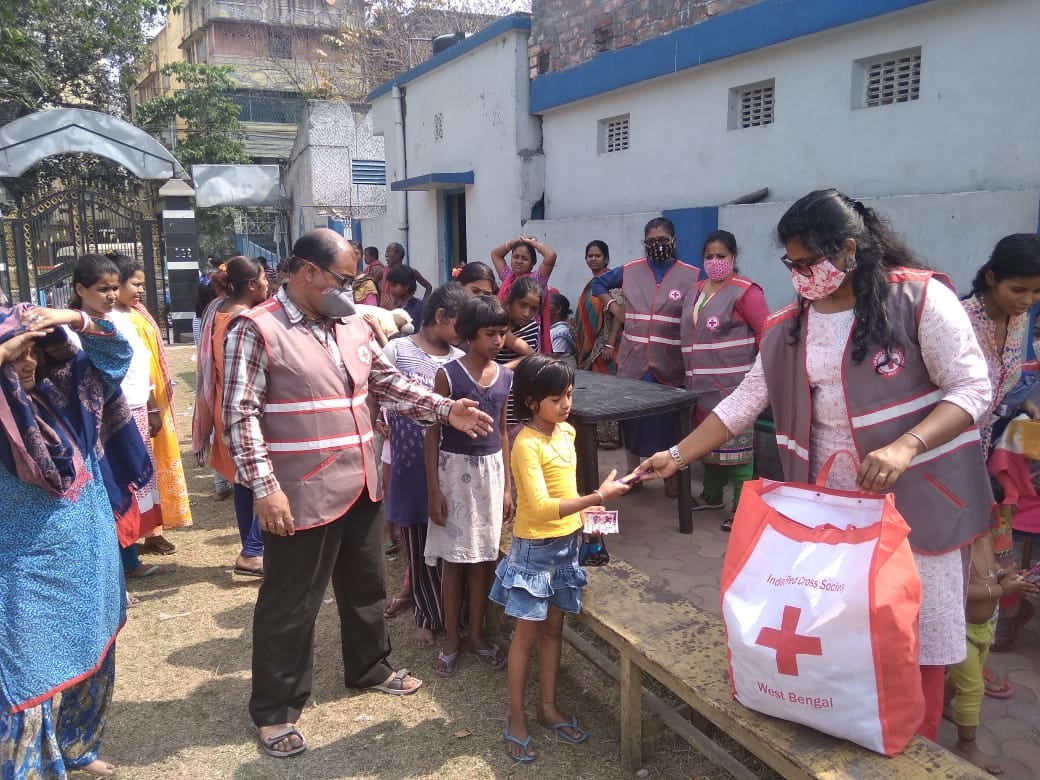 SRC contributes five ventilators to local community hospitals to support affected communities
Singapore, 28 April 2021 - The Singapore Red Cross (SRC) has launched a public appeal to deliver assistance and support communities in India, affected or at risk of being affected by the ongoing COVID-19 outbreak. Donations raised through the 'India Health Relief Fund', initiated and announced on 26 April by the Singapore Indian Chamber of Commerce and Industry (SICCI) and Little India Shopkeepers Association (LISHA), will also be fully directed towards SRC's public appeal.
The funds will be used to purchase urgently needed medical equipment and supplies, such as ventilators, oxygen cylinders and oxygen concentrators. SRC will be working in close collaboration with partners including the Indian Red Cross Society (IRCS), the Red Cross Red Crescent Movement and other ground partners who have been actively responding to the crisis.
SRC, in the first instance, has already purchased and will deliver five ventilators to community hospitals in New Delhi through IRCS. As more funds are raised, SRC will be able to provide more lifesaving medical resources for the communities.
Mr Benjamin William, Secretary General / CEO, Singapore Red Cross, said, "We have been closely monitoring the situation in India over the past few months, and have had discussions with our colleagues in the Indian Red Cross. This second wave of infections is deeply concerning. The rapidly growing number of cases has stretched to the limit, and even overwhelmed, most of the hospitals and other healthcare institutions. There is a dire shortage of resources like ventilators and oxygen. Containing the pandemic requires a concerted effort at the national level with global support. We are working in close collaboration with the Indian Red Cross Society to ensure that the supplies we are providing are channelled to the hospitals treating the worst affected communities in India."
To ensure a well-coordinated and effective Singapore Inc response, SRC has convened a coordination meeting with representatives from the Ministry of Foreign Affairs (MFA), National Volunteer and Philanthropy Centre (NVPC), Singapore Indian Chamber of Commerce and Industry (SICCI) and several other organisations on 29 April.
"The needs are immense, and we look forward to working with these and more organisations to support the relief efforts in India. Our response plan will be adjusted based on ongoing developments, evolving needs and regular assessment of the situation," added Mr William.
India, with a population of 1.3 billion, has recorded a total of 17.31 million infections and 195,123 deaths to date. According to reports, there are now over 300,000 new infections a day, making India the country with the world's highest rate of daily COVID-19 cases.
India COVID-19 Response
Giving.sg, GIVE.ASIA, DonorBox, Benevity
2) Fundraise for SRC
Register as a third party fundraiser and email us the completed form.
Or
Set up a campaign on Giving.sg for the India COVID-19 Response.
3) Paynow
Go to "Paynow" > Click "Paynow to UEN" > Key in "S86CC0370EFR2" > Key in the amount you would like to donate> Input " India COVID-19 Response" under Bill Reference.
Or
Go to "Scan & Pay" > Scan QR Code below> Key in the amount you would like to donate> Input " India COVID-19 Response" under Bill Reference.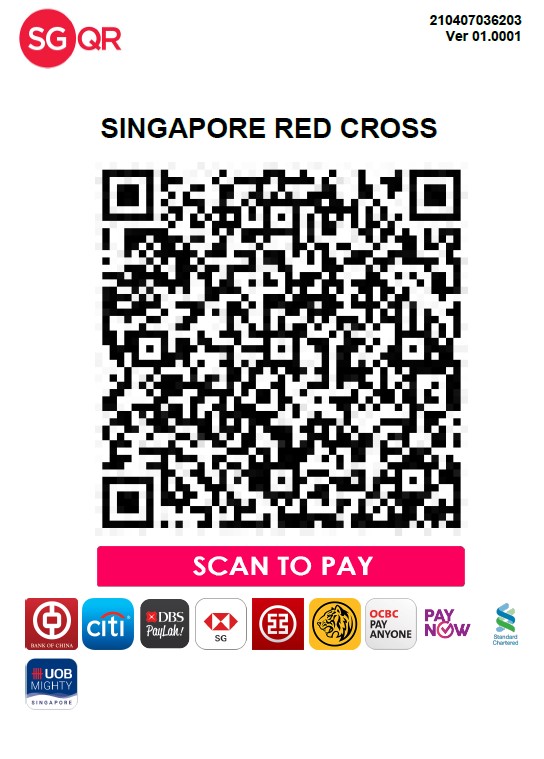 4) Fund Transfer
Select "Transfer Money" > Go to "One-Time Transfer" > Click "To other bank" > Key in "SINGAPORE RED CROSS" > Select "HSBC (Corporate)" > Enter account no. "142038546002" > Key in the amount you would like to donate> Input " India COVID-19 Response" under Comments.
5) Cheque donation
Please make cheque payable to 'Singapore Red Cross Society', to be posted to Red Cross House, 15 Penang Lane, Singapore 238486. Please leave your name, postal address and indicate "India COVID19 Response" at the back of your cheque. This appeal ends on 28 June 2021.
For further enquiries, please check out our Frequently Asked Questions or email SRC
Notes:
Donations to overseas efforts are not tax-deductible.
In the event that donations exceed the expenses incurred by Singapore Red Cross in this specific disaster response, any surplus or unspent money, after 3 years from the date of inception of the fund, can be used to prepare for and serve communities affected by other disasters or may be used to complement or to sustain projects undertaken by SRC in helping the vulnerable in areas affected by disasters.