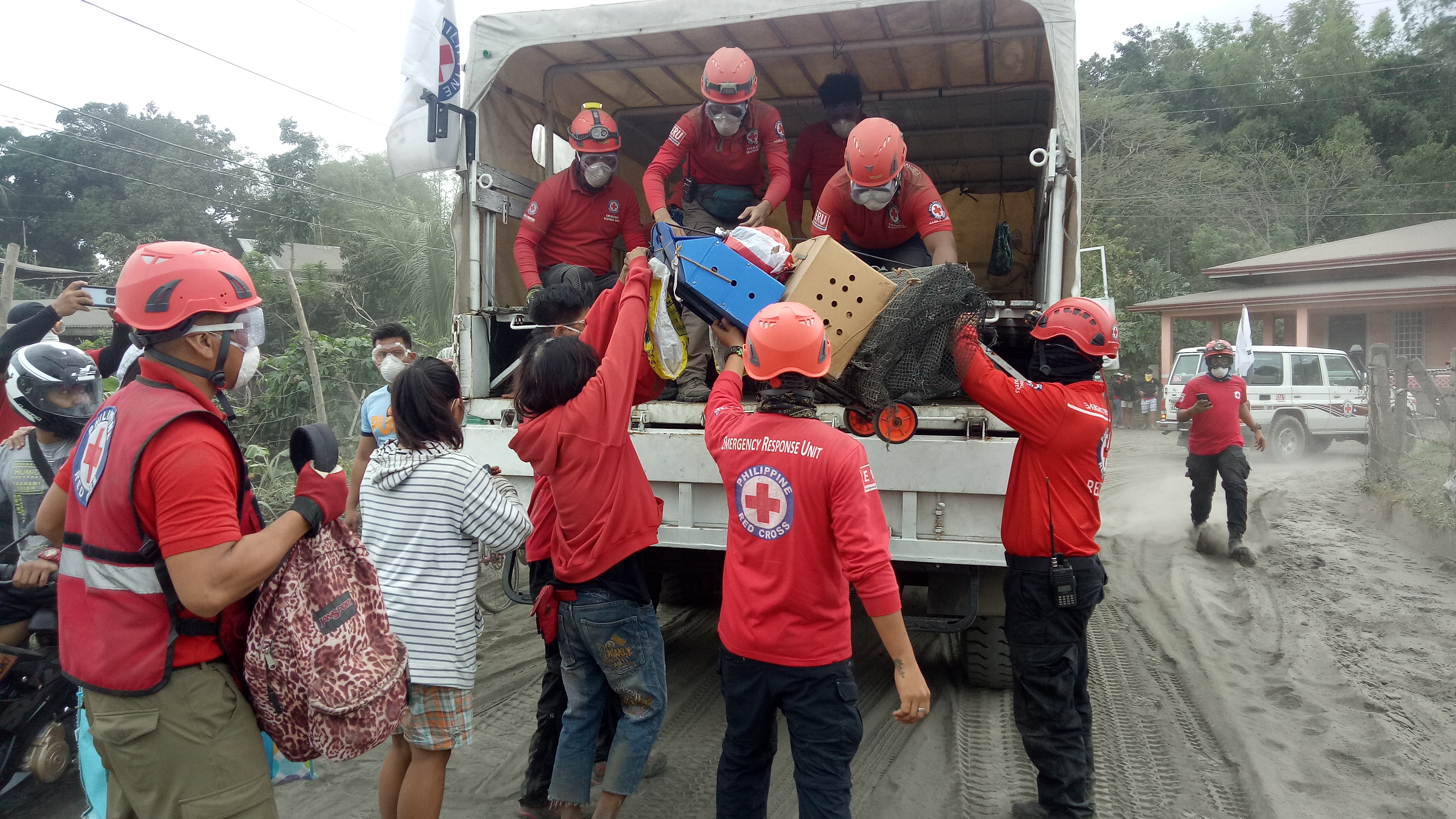 Singapore, 22 January 2020 - Responding to the magmatic eruption of Taal Volcano that has affected large sections of Batangas Province and nearby areas in the Philippines, the Singapore Red Cross (SRC) will, in the first instance, contribute US$50,000 towards the humanitarian relief efforts. SRC will also launch a public fundraising appeal, and SRC's contribution and all donations raised will go towards supporting relief and recovery operations mounted by the Philippine Red Cross (PRC). At present, PRC has mobilised more than 850 personnel on the ground to respond to the needs of those affected by the volcano eruption. SRC remains in close contact with PRC and stands ready to deploy a response team if the need arises.
Mr Benjamin William, Secretary General and CEO of Singapore Red Cross, said, "Because of the unpredictability of the volcano, there is much uncertainty surrounding the situation. According to the Philippine Red Cross (PRC), power is out in most of the affected region and many roads are impassable. Ashfall, rain, slippery roads and low visibility are also slowing down evacuations. The first priority of the Philippine Red Cross is to address the urgent needs and to provide support to those made homeless. Besides shelter and supplies, the associated health risks from the volcanic ash fall is also an area of concern. We will continue to monitor the situation closely and work with PRC to render appropriate aid beyond the immediate relief phase."
Known to be amongst the most active volcanoes in the Philippines, Taal Volcano had been dormant for 40 years before the eruption on 12 Jan. According to the International Committee of the Red Cross (ICRC), as of January 16, 42,817 individuals have been displaced across 270 evacuation centers in Batangas, Cavite, and Laguna.
Taal Volcano Eruption Response
The Singapore Red Cross will launch a public appeal for donations, for immediate relief and longer-term recovery efforts.
Online donation - Make an online donation here.
Cash donation - Red Cross House, 15 Penang Lane, Singapore 238486 (Office hours: Monday to Friday, 9am to 6pm)
Cheque donation - Please make your cheque payable to 'Singapore Red Cross Society', to be posted to the above address. Please leave your name, postal address and indicate "Taal Volcano Eruption" at the back of your cheque.
Notes:
Donations to overseas efforts are not tax-deductible.
In the event that donations exceed the expenses incurred by Singapore Red Cross in this specific disaster response, any surplus or unspent money, after 3 years from the date of inception of the fund, can be used to prepare for and serve communities affected by other disasters or may be used to complement or to sustain projects undertaken by SRC in helping the vulnerable in areas affected by disasters.
Restoring Family Links
The Singapore Red Cross has activated its "Restoring Family Links" (RFL) service to assist Singaporeans and others to locate their immediate family members who may have been affected by the disaster with whom they have difficulty in contacting. Please email us for assistance.