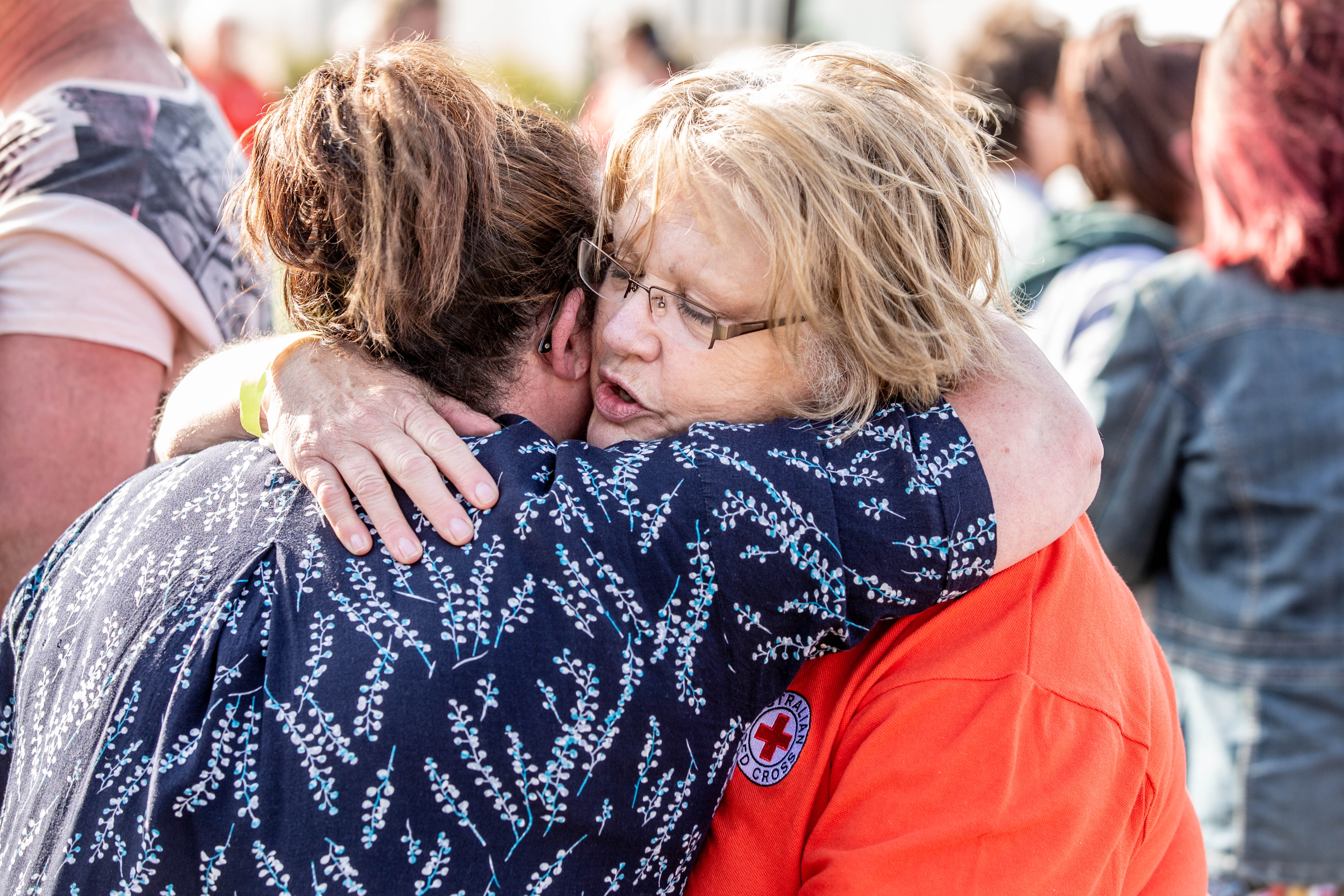 Singapore, 6 January 2020 - In response to the catastrophic bushfires that are affecting communities in Australia, the Singapore Red Cross (SRC) will launch a public fundraising appeal, and in the first instance, pledged S$50,000 in humanitarian aid to support affected communities. SRC's contribution and all donations raised will go towards supporting the humanitarian efforts by the Australian Red Cross, for the relief and recovery of survivors.
Mr Benjamin William, Secretary General and CEO of Singapore Red Cross, said, "We are deeply concerned about the situation in Australia. The full extent of the devastation is still unfolding as the authorities work to contain the massive blazes. The crisis is expected to escalate in view of the strong winds and persistent drought. Our sister National Society, the Australian Red Cross (ARC) has been providing support to evacuees in 35 evacuation and recovery centres New South Wales, Victoria and South Australia. The ARC is also providing psychological first aid, in addition to distributing food hampers, water pallets, hygiene items and other essential supplies to the affected communities. We continue to be in communication with our counterparts in the ARC to ascertain needs and consider further support where needed."
Touted the worst wildfires Australia has seen in decades, the fires, burning since September, have intensified over the past week. As of 5 January, the death toll has hit 24 across the nation, with more than 60,000 sq km of land burned and more than 1,300 houses destroyed.
Australian Bushfire Emergency Response
The Singapore Red Cross will launch a public appeal for donations, for immediate relief and longer-term recovery efforts.
Online donation: Make an online donation here
Cash donation - Red Cross House, 15 Penang Lane, Singapore 238486 (Office hours: Monday to Friday, 9am to 6pm)
Cheque donation - Please make cheque payable to 'Singapore Red Cross Society', to be posted to the above address. Please leave your name, postal address and indicate "Australian Bushfire Emergency" at the back of your cheque.
Notes:
Donations to overseas efforts are not tax-deductible.
In the event that donations exceed the expenses incurred by Singapore Red Cross in this specific disaster response, any surplus or unspent money, after 3 years from the date of inception of the fund, can be used to prepare for and serve communities affected by other disasters or may be used to complement or to sustain projects undertaken by SRC in helping the vulnerable in areas affected by disasters.
Restoring Family Links
The Singapore Red Cross has activated its "Restoring Family Links" (RFL) service to assist Singaporeans and others to locate their immediate family members who may have been affected by the disaster with whom they have difficulty in contacting. Please email rfl@redcross.sg for assistance.
Photo Credit: Australian Red Cross