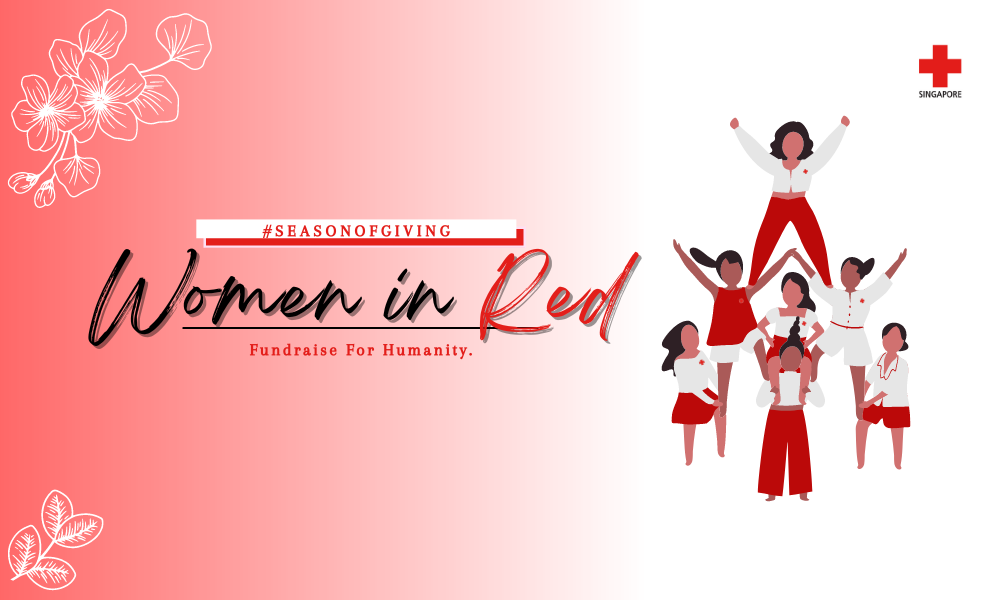 To ring in the festive season, the Singapore Red Cross is partnering various female entrepreneurs and influencers to celebrate the season of giving by fundraising for good.
Throughout the month of December, our Women in Red will embark on a series of fundraising activities, and we are inviting all individuals, Women-Led brands and businesses to join Women in Red by taking up a challenge, donate sales proceeds of beloved products and experiences or simply make a contribution. All funds raised will go to our local humanitarian causes.
Collaboratively, women's growing philanthropic impact has extraordinary potential to change the world and we invite you to lead the movement and break the mould with your giving, to send help and hope to the vulnerable.
Your investment of time, talent, treasure and voice can translate directly to social good, and make a real impact in the community.
Here are TWO ways you can contribute:
1) Start your own fundraising campaign!
Launch an online fundraising page via Women in Red on Give.asia and leverage your influence to rally donations towards our cause (eligible for volunteering hours). In place of holiday gifts, encourage your friends and families to donate!
Download the step-by-step guide and create your very own campaign!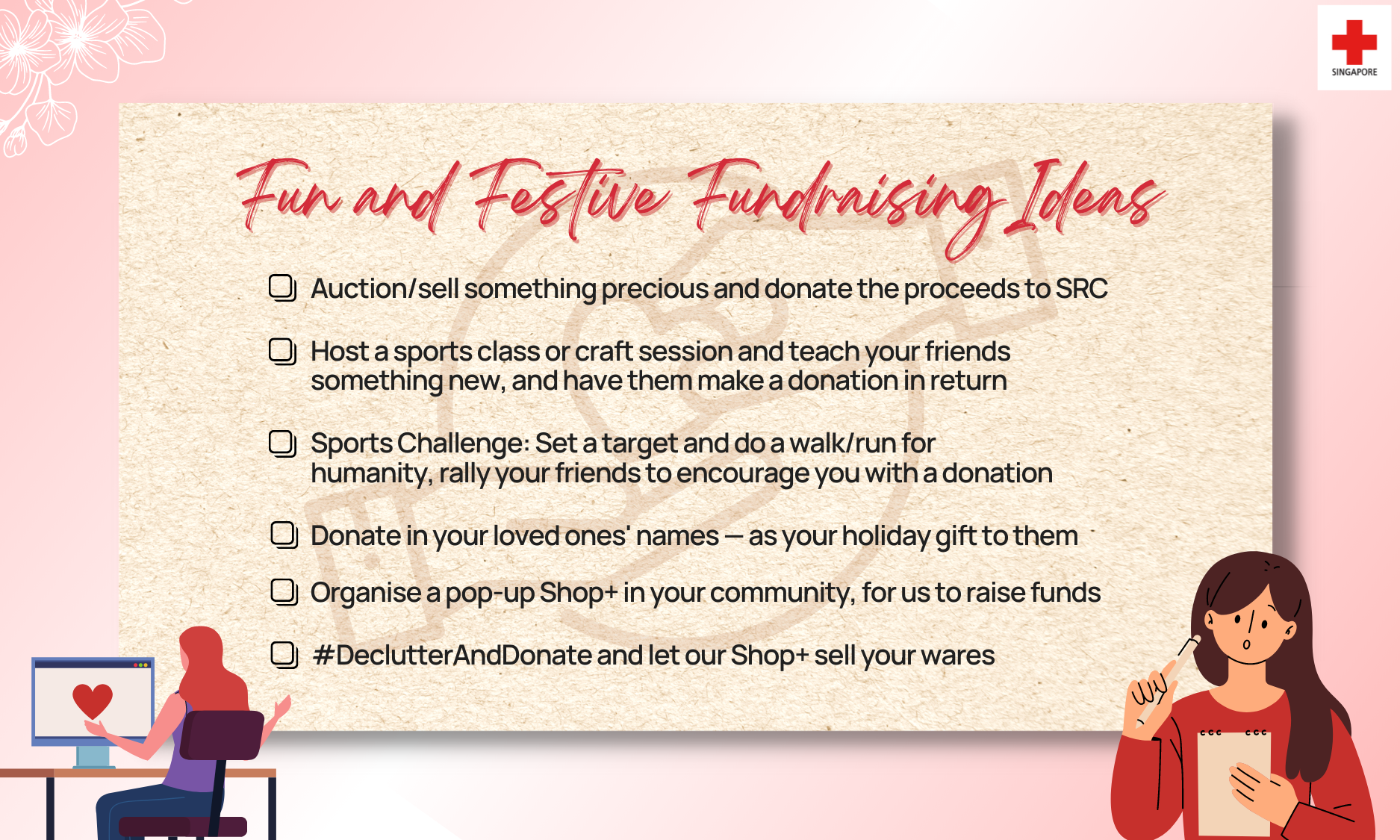 2) Make a donation!
Log in here to support the fundraiser of your choice or make a direct donation through the following methods:
Online Donation – Credit / Debit Card
Bank Transfer / PayNow
PayNow to UEN S86CC0370ETSP
Bank Transfer* to DBS 0010339664
Please state <SRC GHD22> in the References / Comments section.
Cheque Donation
Please write cheque payable to *Singapore Red Cross Society* and mail to: Singapore Red Cross | 6 Fort Canning Rd, #02-08 YWCA, Singapore 179494. Indicate *SRC GHD22* full name, IC no & address at the back.
For enquiries, please give Amy Distant a call at 6664 0550 or email us.
All donations have a (250% tax deduction value) and go to the Singapore Red Cross and all monies raised can help our cause.
By Supporting, you will help:
Vulnerable groups who fall through the cracks of social service.
Sustain targeted community resilience services such as Community FirstAid, ElderAid, Family LifeAid, HealthAid, TransportAid, Red Cross Home & Day Activity Centre for the Disabled that Singapore Red Cross delivers.
Help the severely disabled, the isolated elderly and the low-income skipped-generation / single parent families.
After a successful launch in 2021, #Women in Red will be back this December and we welcome all women and supporters of women to rally together to uplift our humanitarian cause in 2022.
Watch our video below for some ideas on how you can contribute in your own way.