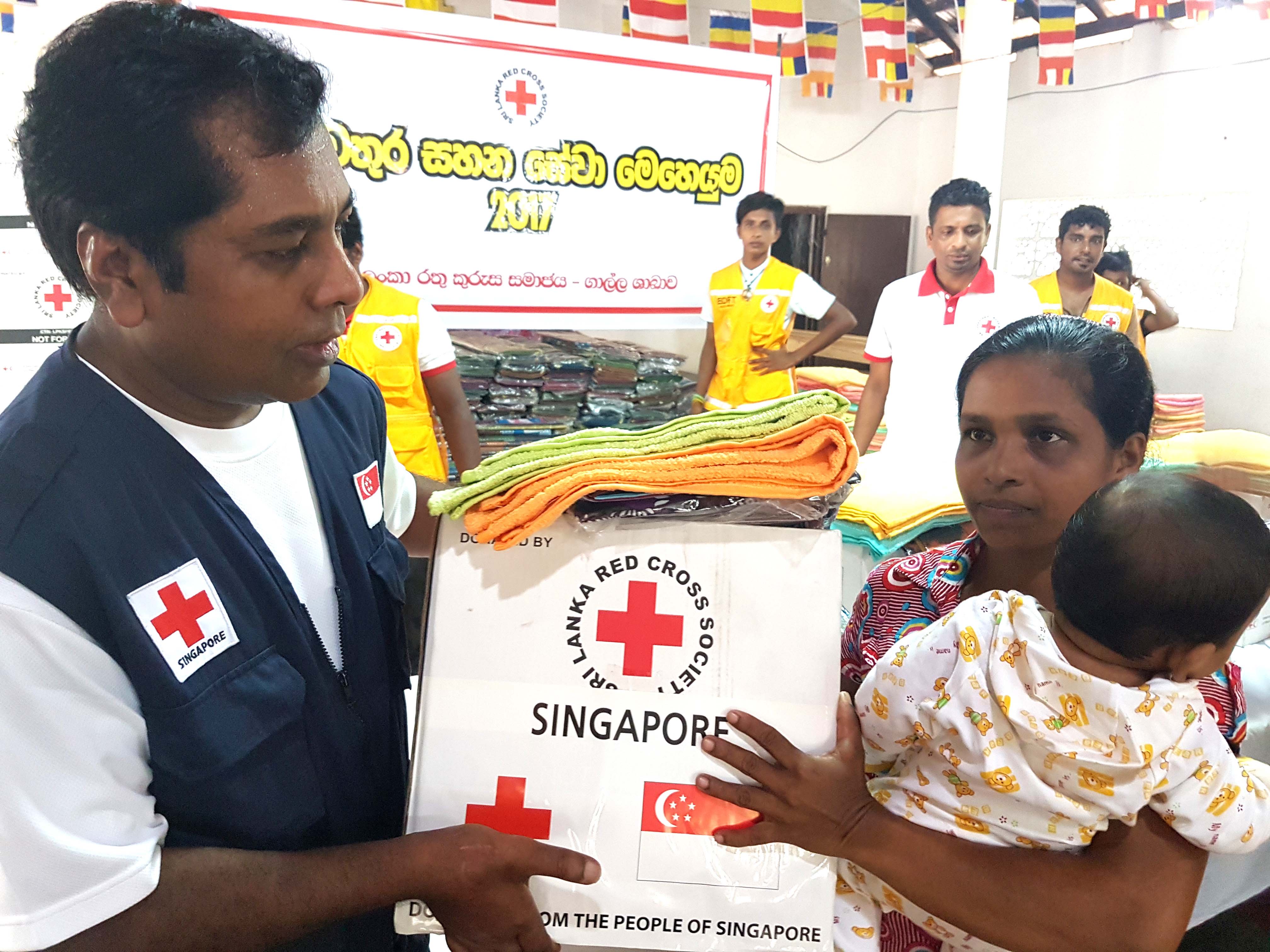 Singapore, 1 June 2017 - The Singapore Red Cross' two-person disaster response team is actively conducting assessment and assisting with relief distribution, since arrival in Sri Lanka yesterday.
They visited Colombo yesterday, Galle today, and will visit Kalutara tomorrow, and Gampaha on Saturday (3 June). These are amongst the 15 districts affected by the worst floods and landslides in over a decade.
Team lead Chia Swee Kim shared, "We went by boat to assess areas where the waters were over 8 metres high where houses were completely submerged. We are very concerned about the communities living in these hazardous areas - they will need support in the coming days and weeks."
"The mood was somber, as many had been affected by floods just less than six months ago. Each time this happens, the well water gets contaminated, and the whole community is affected. Well treatment such as pumping, chlorination and tests can only be done when the waters recede, but that is not happening soon," explained SRC volunteer and disaster response team member, Karunanithi Letchumanan.
[Call for donations] The Singapore Red Cross has launched a public fundraising campaign on Giving.sg so donors can fundraise for or donate online towards humanitarian aid in Sri Lanka.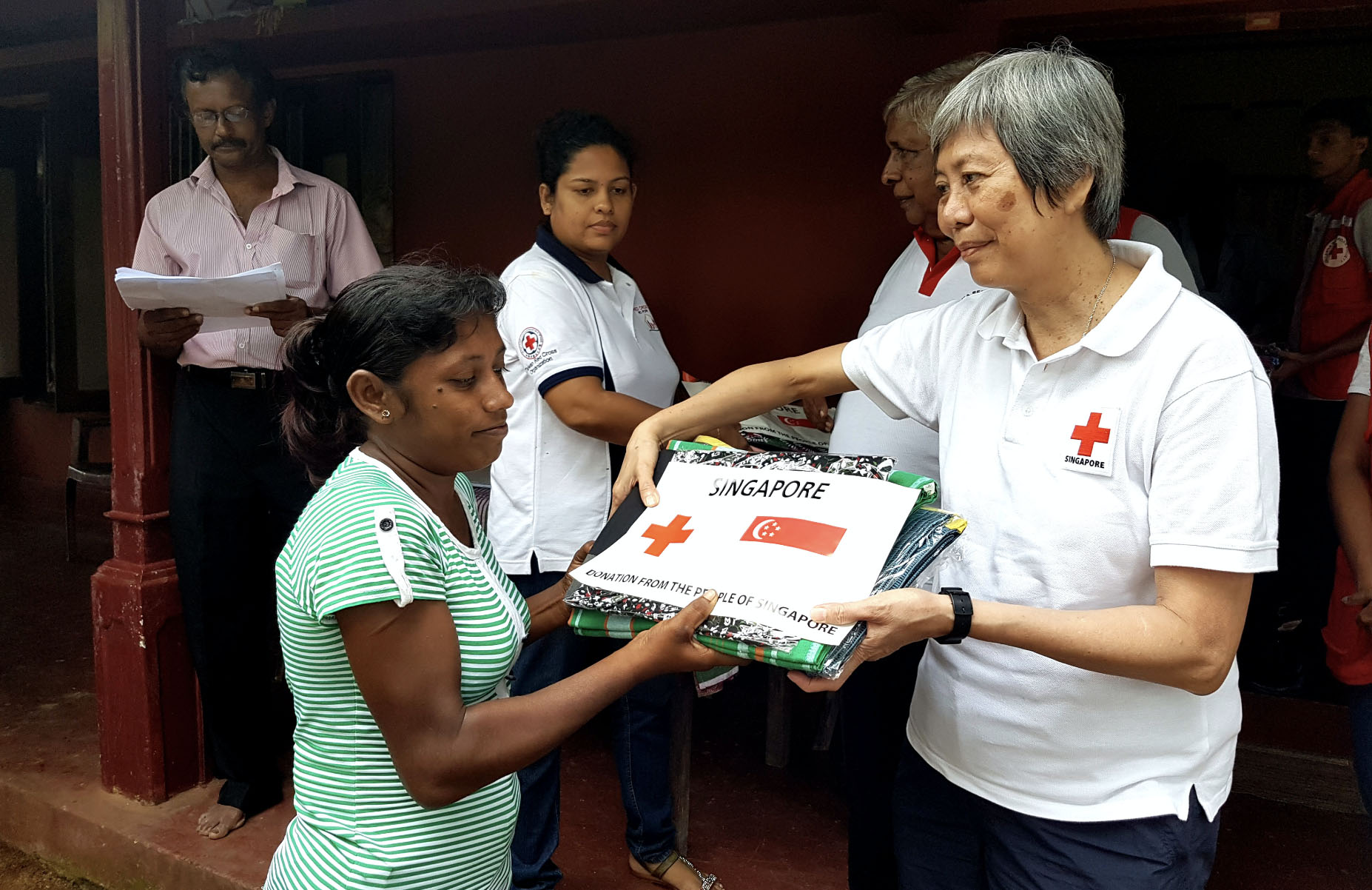 Relief distribution to 40 families. Relief supplies include sleeping mat, bed sheet, sarong (for male), kafthan (for female) at Hanwella, Colombo District.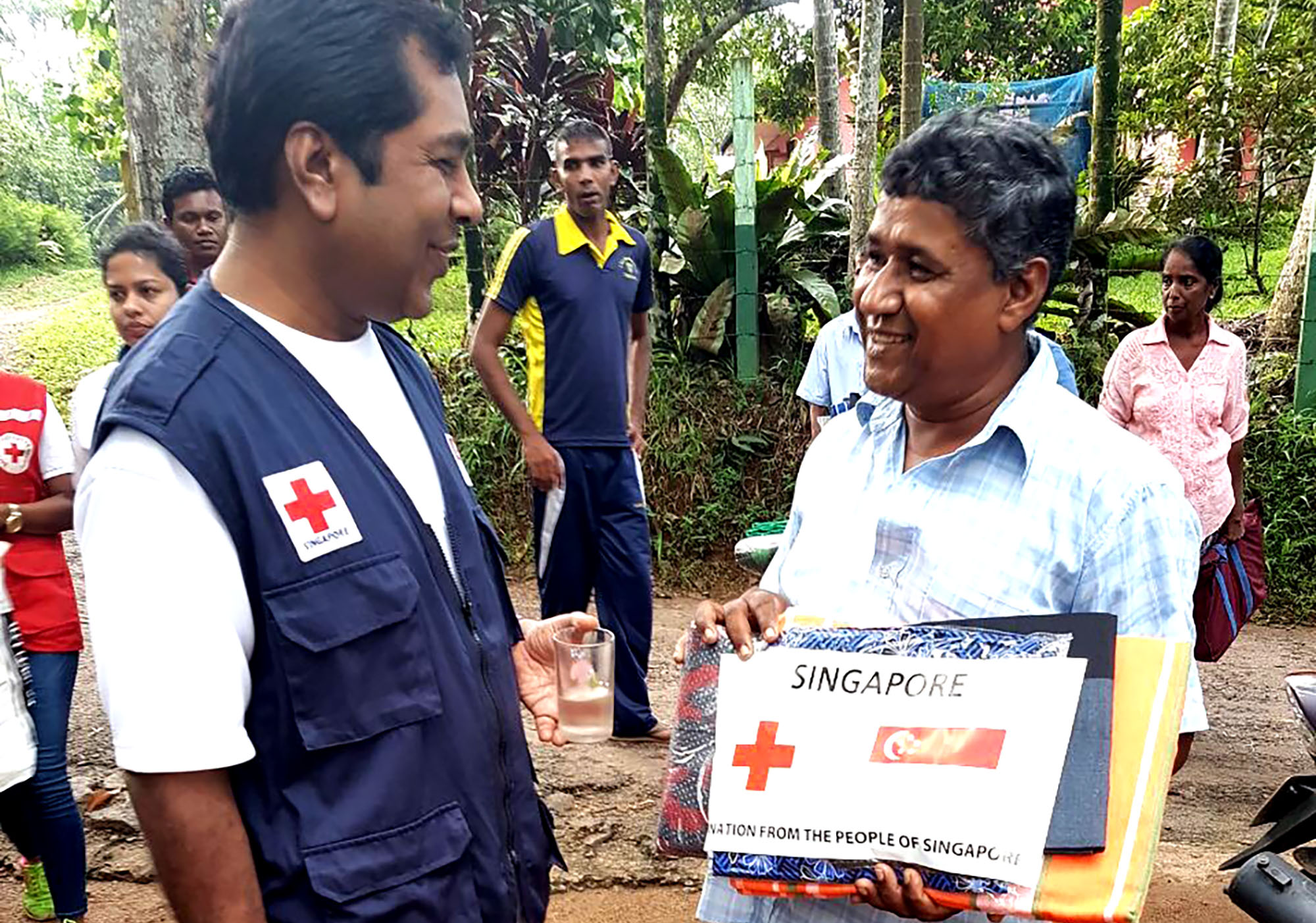 Interacting with survivor whose home was damaged by the flood at Hanwella, Colombo District.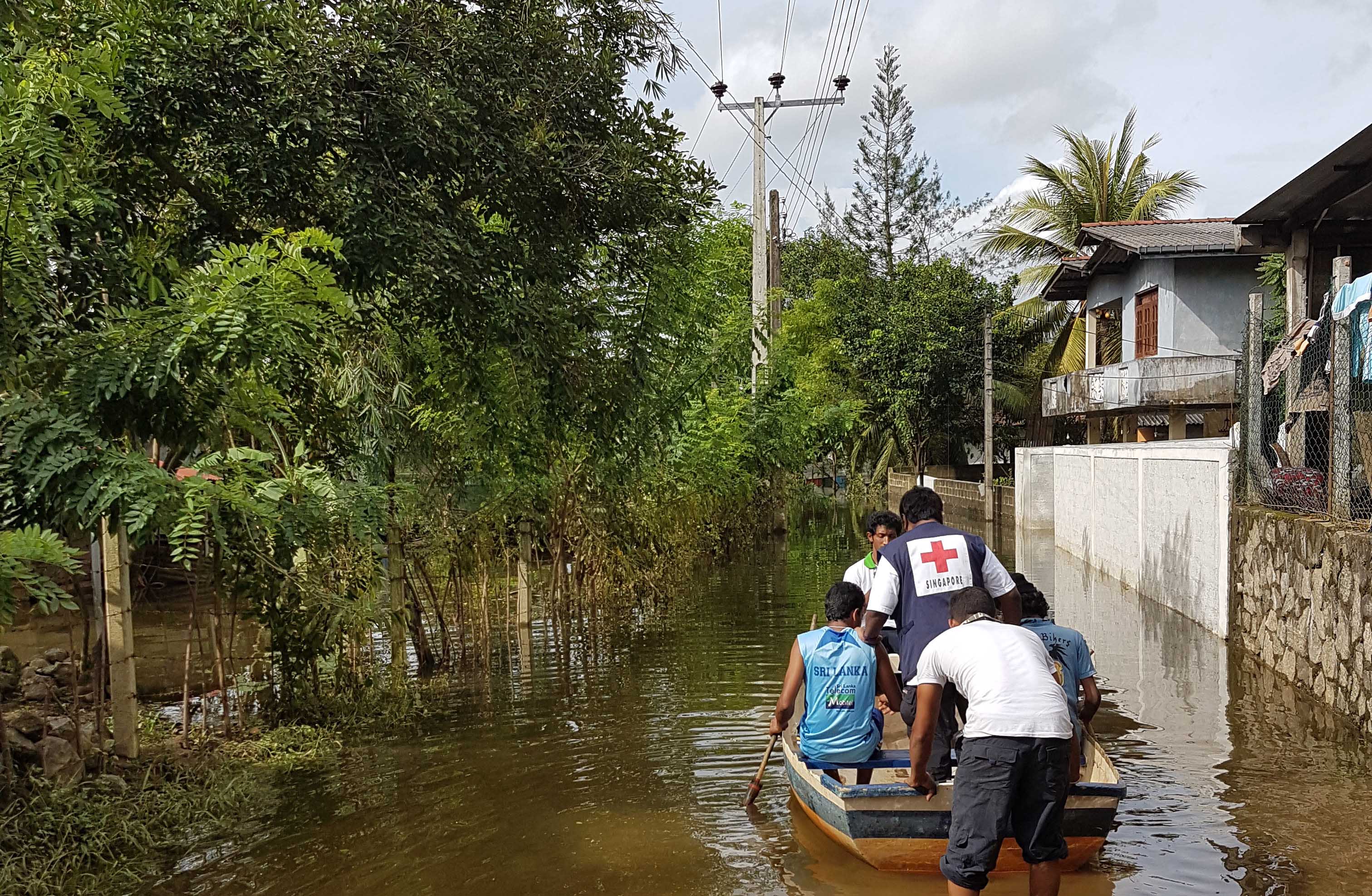 Site assessment / survivors already evacuated to a shelter as homes were submerged at Kaduwella, Colombo District.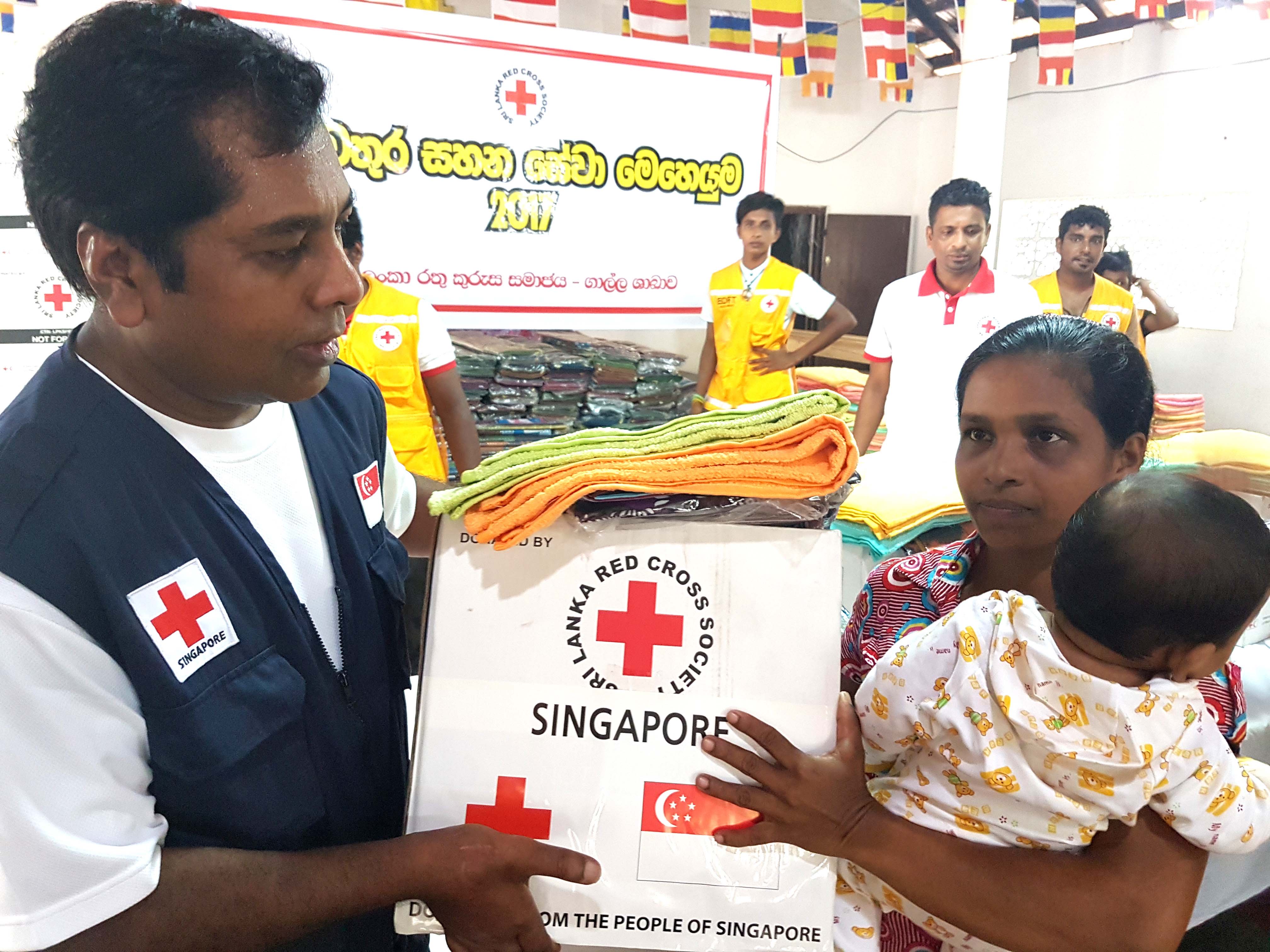 Relief distribution. Supplies include crockery and cutlery at Polgahavila, Galle.