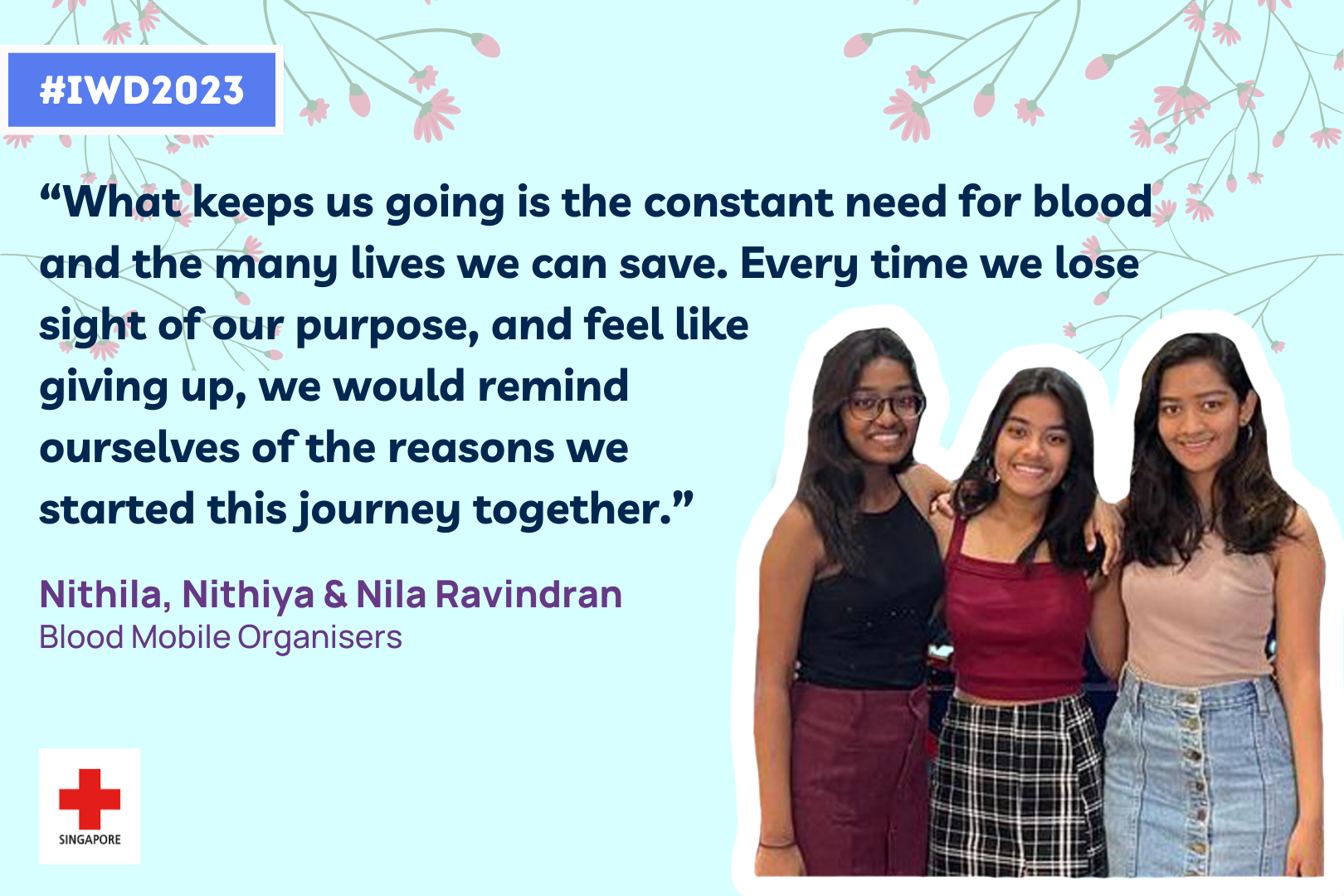 As we commemorate International Women's Day, we celebrate women who have made a difference through their contribution to Singapore Red Cross' (SRC) humanitarian efforts.
The COVID-19 pandemic spurred the Ravindran sisters – Nila, Nithila and Nithiya – to initiate Preciouz Drops, a programme that encourages people to donate blood at Bloodbank@Dhoby Ghaut and Bloodbank@HSA. The trio share their experience of dispelling misconceptions, publicising the blood drive and garnering the support of blood donors, volunteers and sponsors. They hope to inspire others to give the gift of life.
Healthy, eligible individuals can save up to three lives through blood donation. With this simple but impactful act, donors give blood recipients and their families hope that their loved ones will be with them for many years to come. Yet, merely 1.8 percent of the population in Singapore are blood donors. Of this, only 22 percent are youth blood donors. This is a worrying trend as demand for blood will only increase with Singapore's ageing population .
So it is heartening to see youths, like Nila, Nithila and Nithiya Ravindran, championing the cause of blood donation. The three sisters are blood donors who share a goal of donating blood 30 times before the age of 30.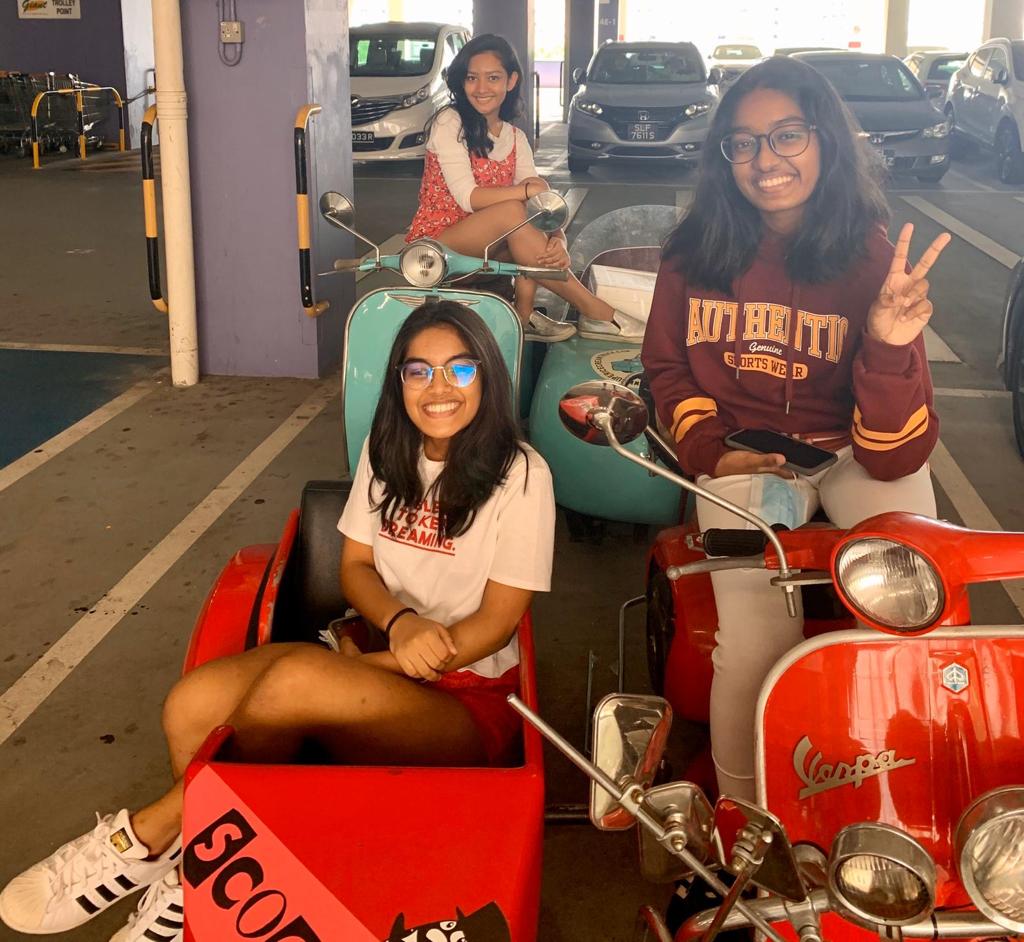 "The COVID-19 pandemic highlighted how blood donation is an integral part of our healthcare system. As regular blood donors, we were already aware of the shortages at our local blood banks, particularly during the onset of the pandemic," said Nila, 22.
In an effort to do their part for the community, the sisters decided to support the healthcare sector amid the height of the pandemic. They kickstarted their volunteering initiative, Preciouz Drops, to encourage more people to donate blood.
Strategising for the Campaign
The siblings strategised to boost blood stocks as much as possible and decided on the optimum dates for the blood drive with that in mind.
"We tied it with a festive occasion, as we realised that holiday periods are when blood banks experience low blood stocks. To select a date, we uploaded a poll with shortlisted dates on our individual Instagram stories and looked at which date got the highest number of votes. From the results, we confirmed a date and proceeded to make a reservation at one of the blood banks," shared Nithiya, 18.
Rallying for Support
The sisters typically took a month to organise a blood drive. After selecting a date, they tallied the number of people who could donate on that date, while liaising with the Bloodbank@Dhoby Ghaut and Bloodbank@HSA.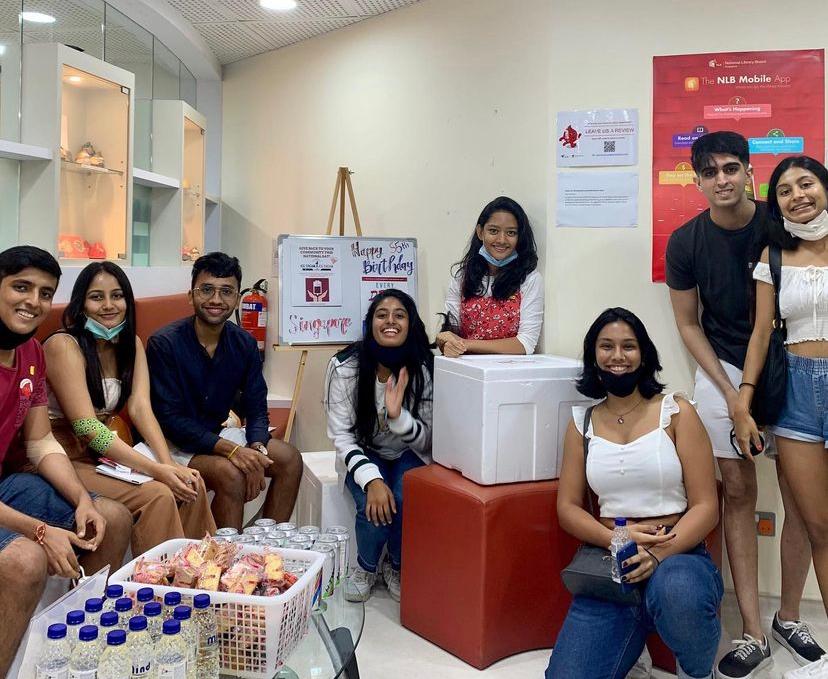 "We reached out to friends and family to inform them of the blood drive and created a Google form for potential blood donors to register. Next we called the blood bank to get a group code to shorten the waiting time for our blood donors. We then embarked on our publicity campaigns, which included setting up an Instagram page to publicise our blood drive and creating e-posters and posting it on the Instagram page, as well as our individual social media platforms. We also reached out to the Singapore Red Cross, Red Cross Youth, Blood Buddy and Youth.sg to publicise our blood donation drives, and expand our outreach," Nila detailed.
Besides getting support from blood donors, the Ravindran sisters also roped in volunteers and sponsors to bolster their outreach.
"We garnered the support of sponsors – including Yakult, and boutique companies such as Scoopy's Gelateria that provided magnum ice creams – to join our campaign. We also managed to get mask pads for our volunteers." Nila explained.
Overcoming Challenges
Unsurprisingly, the siblings had to surmount various obstacles to get people to donate blood, particularly at the start of the COVID-19 pandemic.
"Due to the fear of contracting COVID-19, many were fearful of stepping forward to donate blood. Dispelling misconceptions and convincing people to step forward proved challenging and was one of our biggest hurdles," Nithila, 19, recalled.
Another challenge the sisters faced was ensuring the safety of the blood donors and confirming their eligibility.
"To overcome this, we shared advice on iron-rich food they could consume to boost their iron levels, and directed them to the Singapore Red Cross website to check their eligibility to donate blood. We also encouraged them to sleep early and stay hydrated. We hoped these efforts would enable more potential blood donors to clear the eligibility tests," shared Nithila.
The sisters faced a multitude of challenges that tested their determination, but they banded together, battling misconceptions, tackling the pressures of the pandemic, and securing sponsorships while engaging youth through social media platforms.
"Every time we lost sight of our purpose and felt like giving up, the urgent need for blood donations and the many lives that we can help save kept us going. The low blood stocks and misconceptions toward blood donation motivated us to do our utmost to encourage more individuals to join our blood drive," said Nithiya.
A Rewarding Experience
Despite the challenges, it was rewarding for the Ravindran sisters to see their efforts come to fruition.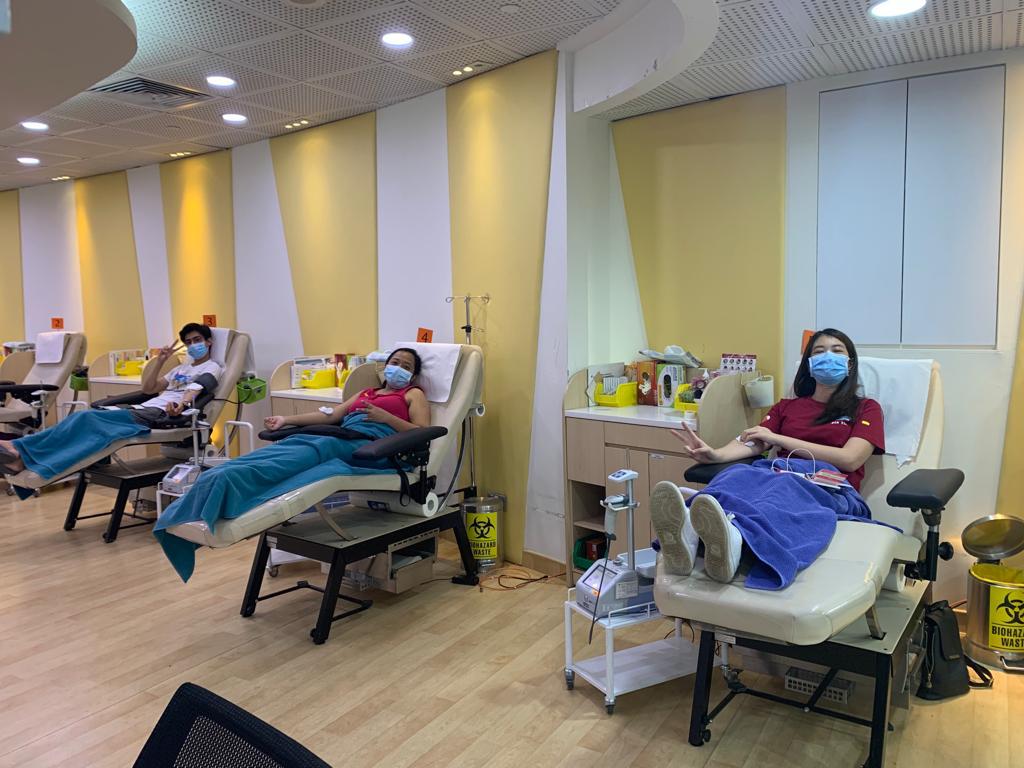 "It was heartening and memorable to see many people setting aside time amid their hectic schedules on the weekends to support our cause. Hearing stories of patients who are given a second chance in life through blood transfusions certainly made the experience a rewarding one. We saw the beauty of humanity, with people from all walks of life banding together to give others the chance to live," Nithila mused.
The sisters attributed the success of their blood donation campaign to the spirit of unity, collaboration, and solidarity in the community and hope that more will be inspired to champion the cause of blood donation.
"Preciouz Drops is an embodiment of the triumph of the human spirit over adversity. We are extremely grateful to all our volunteers, blood donors and sponsors for setting aside time to participate in our blood drives and sponsoring items respectively over the past three years. We hope people will keep supporting the cause of giving the gift of life," said Nithiya.
By Arshad Shiju, Volunteer
Copyedited by Shahirah Ansari, Volunteer
| | |
| --- | --- |
| | Keen to donate blood or organise a blood drive? Click here. |