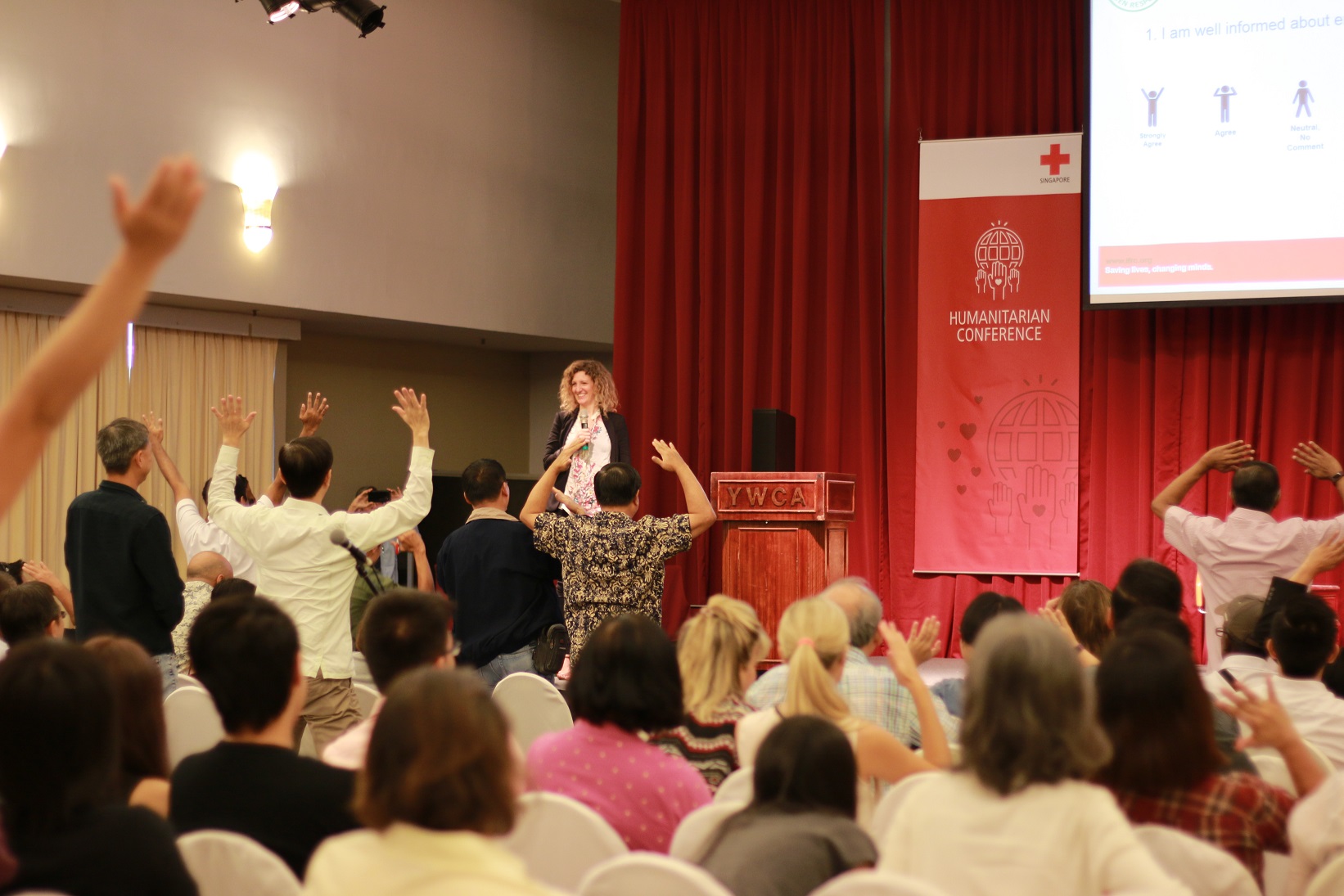 Singapore Red Cross Humanitarian Conference 2018 - Humanitarian Challenges of Refugees and Displaced Persons
The Singapore Red Cross (SRC) invites you to attend the 4th Singapore Red Cross Humanitarian Conference - Humanitarian Challenges of Refugees and Displaced Persons, on 13 October 2018 (Saturday).
The Red Cross Red Crescent Movement has been on the forefront of rendering humanitarian assistance, protection and advocacy for refugees; displaced persons; and migrant workers, seeking to reduce the vulnerability of migrants and displaced persons by enhancing resilience.
This Conference aims to look into issues surrounding migrants, refugees and internally-displaced persons (IDPs), and highlight the challenges faced by both migrants and displaced persons, as well as, the humanitarian players. Although this Conference focuses on the challenges faced by displaced persons around the world, one of the sessions will focus on challenges faced by migrant workers in Singapore and how local humanitarian players have been reaching out to them. All the speakers at the Conference will bring first-hand experiences, both from personal involvement, as well as, that of their respective organisations.
Through this year's Conference, SRC hopes to create a common platform for institutions, interested Voluntary Welfare Organisations (VWOs) and volunteers, to facilitate the sharing of experiences, perspectives and best practices. We believe this would lead us to be better prepared, more efficient and effective when responding to humanitarian needs around the world.
The details are as follows:
Date: 13 October 2018
Time: 9:00 am - 2:00 pm (Registration starts at 8:30 am)
Venue: Sophia Cooke Ballroom, Fort Canning Lodge , 6 Fort Canning Rd, S(179494)
Seats are limited! Please RSVP your interest by Friday, 28 September here.
*A confirmation email will be sent once we have secured a seat for you.