When Singapore Red Cross volunteer, Nadim van der Ros renewed his first aid certification recently, he brought his wife, Singaporean singer-songwriter, Stefanie Sun 孙燕姿 to class so they could learn lifesaving skills together.
"I think it's important to have more than one member of a household trained in First Aid as emergencies rarely happen at a time of our convenience," said Nadim.
"Renewing my certification was a great opportunity to get my wife trained as well so we could support and back each other up in a crisis situation."
Stefanie achieved her Standard First Aid credentials in two days, as the couple gleaned useful first aid and first aid prevention tips as well as Cardio-Pulmonary Resuscitation (CPR) and emergency response skills at the training.
Stefanie explained, "Taking the First Aid course forces you to think through what you would do in an emergency situation, giving you the confidence to step up when time is a critical factor. Administering CPR to a casualty as early as possible greatly improves their survival rate."
Emphasising both knowledge theory and hands-on practice, Singapore Red Cross Academy's senior first aid instructor Syafawi Ho also shared real-life stories and anecdotes from his 46 years of first aid experience with the trainees.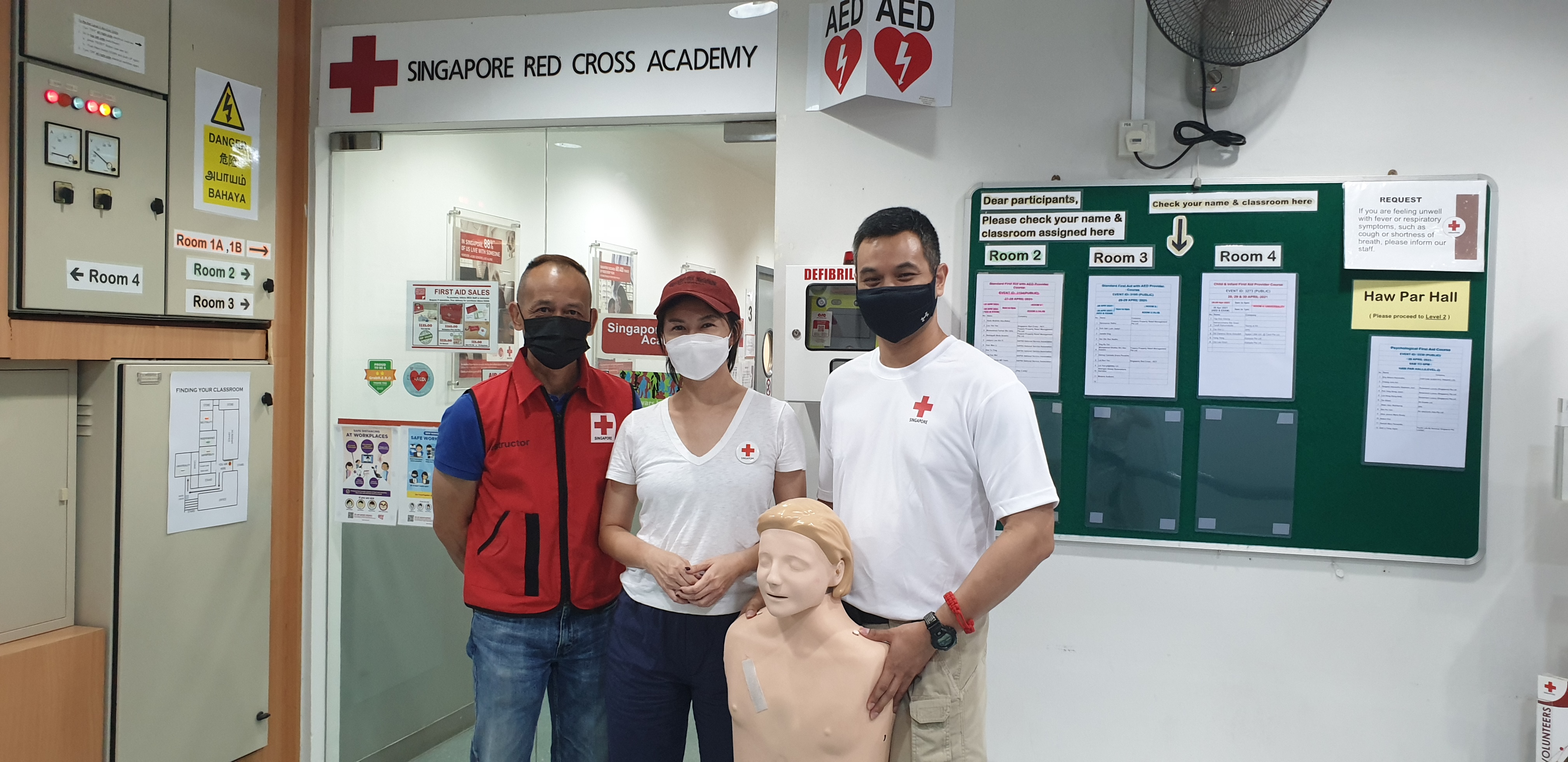 The couple pose with their first aid instructor Syafawi Ho.
Kindness is powerful, and can save lives
An avid Community FirstAider, Nadim has clocked close to 20 volunteering hours with the Singapore Red Cross, helping out at events such as the World Blood Donor Day and OCBC Cycle 2019, as well as on SRC's disaster surveillance team.
He also trained in Psychological First Aid in 2019 and is a firm advocate of emergency preparedness.
He shared, "Communities are definitely more resilient when people take the time to learn important safety skills to be prepared. I feel there is a responsibility to make those skills available to the community if you have them and make sure that everyone goes home safely. Volunteering is a great way to strengthen your ability to face adversity and strengthen your community."
Last year, Nadim launched a fundraising campaign for the Singapore Red Cross, raising $11,000 to bring essential services to the vulnerable.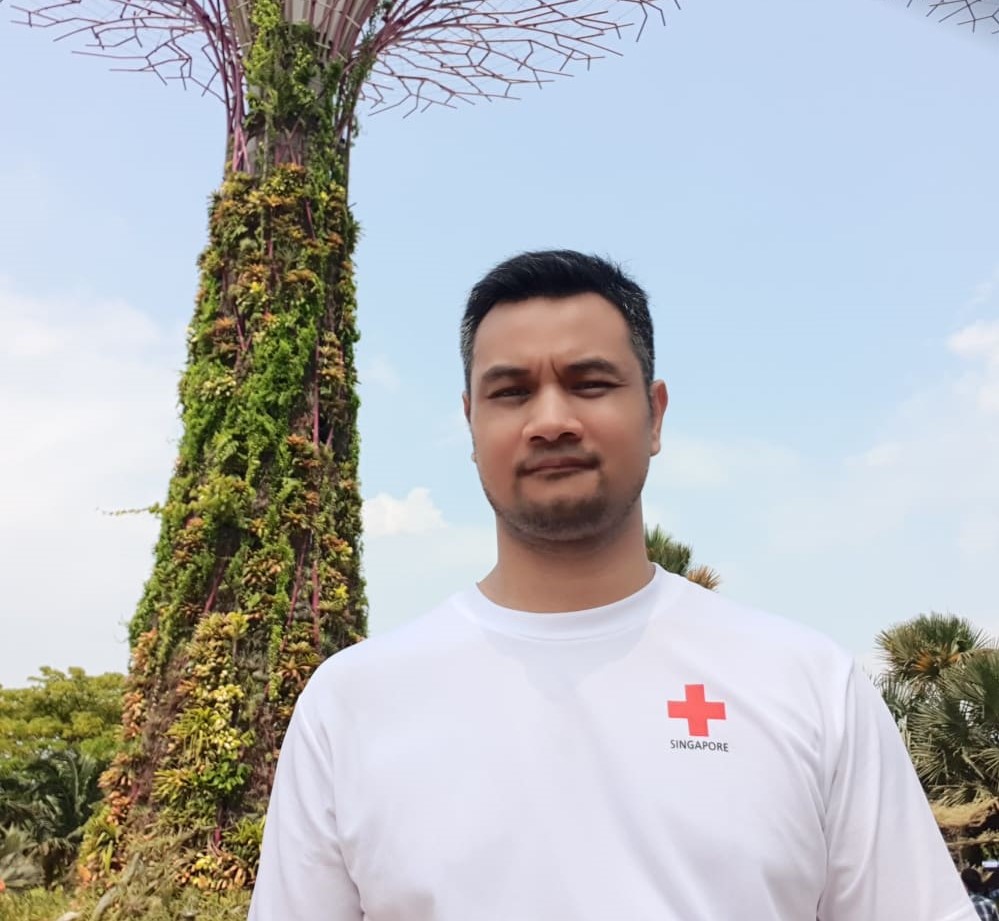 A couple who learns together, stays together
The couple celebrated their 10th anniversary on 8 May - World Red Cross Day, this year. They have two children, whom they look forward to bringing for a first aid class together.
World First Aid Day
The International Federation of Red Cross and Red Crescent Societies (IFRC) introduced World First Aid Day in 2000. Each year, more than 100 Red Cross and Red Crescent Societies around the world raise public awareness of how first aid can save lives in everyday and crisis situations, on the second Saturday of September.