Senior Adjunct Officer Syafawi Ho Koon Sai, 60, shares his story of how the loss of a loved one spurred him to start a change from within and inspire others to save lives.
From a young age, Syafawi had already comprehended the feeling of grief well. As he rode the waves of shock, denial, sorrow, and loss, it finally hit the then 15-year-old boy that he would no longer be able to witness the sight of his father after losing him to a heart attack.
However, the tragic incident spurred a transformation that his younger self would have never seen coming. After much reflection, Syafawi made the resolution to learn how to save someone's life by joining Singapore Red Cross (SRC) Red Cross Youth (RCY) as a co-curricular activity (CCA) in secondary school.
Climbing up the ranks
After graduating from secondary school, Syafawi continued his journey with SRC by joining as an Instructor in the Training Department, where he cultivated leadership skills in secondary school youth cadets while educating them on relevant areas such as footdrill, evacuation and first aid.
In his training as a youth officer in SRC, Syafawi had also run the Asia Pacific Youth Camp (APYC) which was launched by the Princess of Thailand in 1985. The APYC was an experiential learning programme designed for youth from different corners of the world to advocate sustainability ecotourism in the local community. To play a role in planning and leading such a big-scale programme, Syafawi holds this memory close to his heart.
That being said, nothing could prepare Syafawi for his first and biggest disaster relief project – The Hotel New World collapse which occurred in 1986. One of the worst disasters in post-war Singapore, the disaster had left 33 people dead in only less than a minute. The Lian Yak Building, which housed Hotel New World, had been reduced to debris.
As a SRC youth officer deployed on-field, Syafawi had an important role to play in assisting with the rescue operation. Many people who witnessed or experienced the incident were in a vulnerable and traumatised state, especially those who had just lost their loved ones.
Syafawi was there to console and calm the families of victims by providing psychological support and help out in whatever is needed on site – whether it be for logistics or manpower.
In 2010, Syafawi took his journey with SRC a step further by embarking on volunteer training with Singapore Red Cross Academy (SRCA). He had then been serving SRCA for more than six years as an Adjunct Instructor and today, as a Senior Adjunct Instructor, he provides guidance and mentorship to new First Aid and Life Support Instructors while rendering his service as a volunteer trainer with SRCA.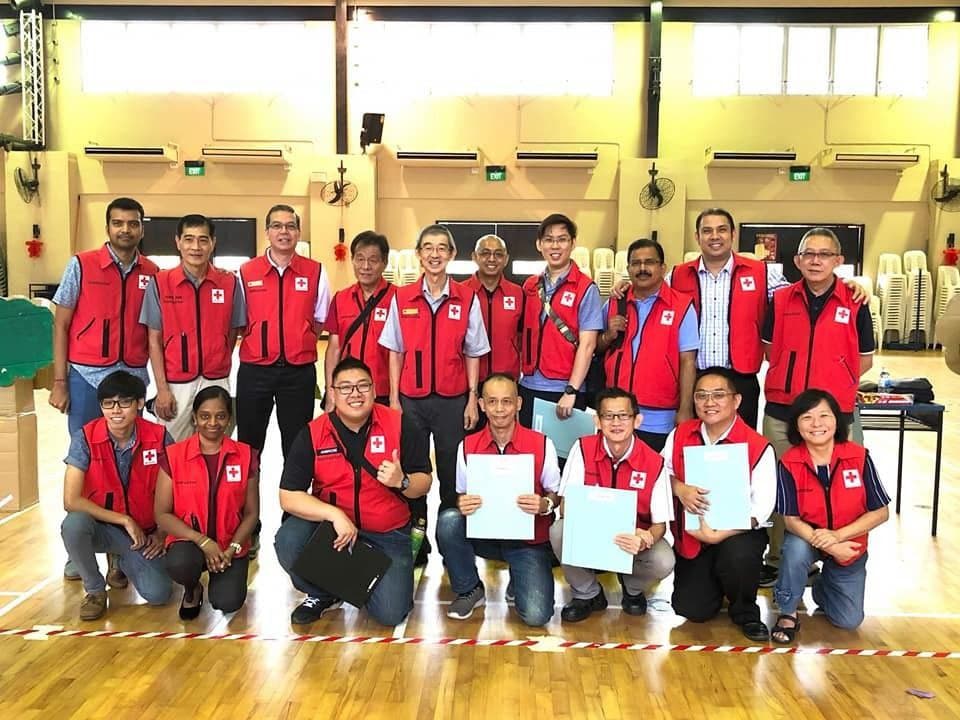 A NEW BEGINNING: Syafawi (centre in bottom row) posing with a certificate of appreciation with other first-aid judges after a first aid competition. (PHOTO: Syafawi Ho Koon Sai)
Giving back to society
From 8am to 6pm, Syafawi typically spends his weekdays conducting various first aid classes catered to a diverse range of students – from construction workers, working adults to even children. Apart from teaching first aid, Syafawi also enjoys volunteering in SRC-related events.
"When there's a SRC camp or First Aid Championships, I will always volunteer to be there to guide the public or to judge the competition. I'm very happy to see people learn," shared Syafawi with a smile of satisfaction.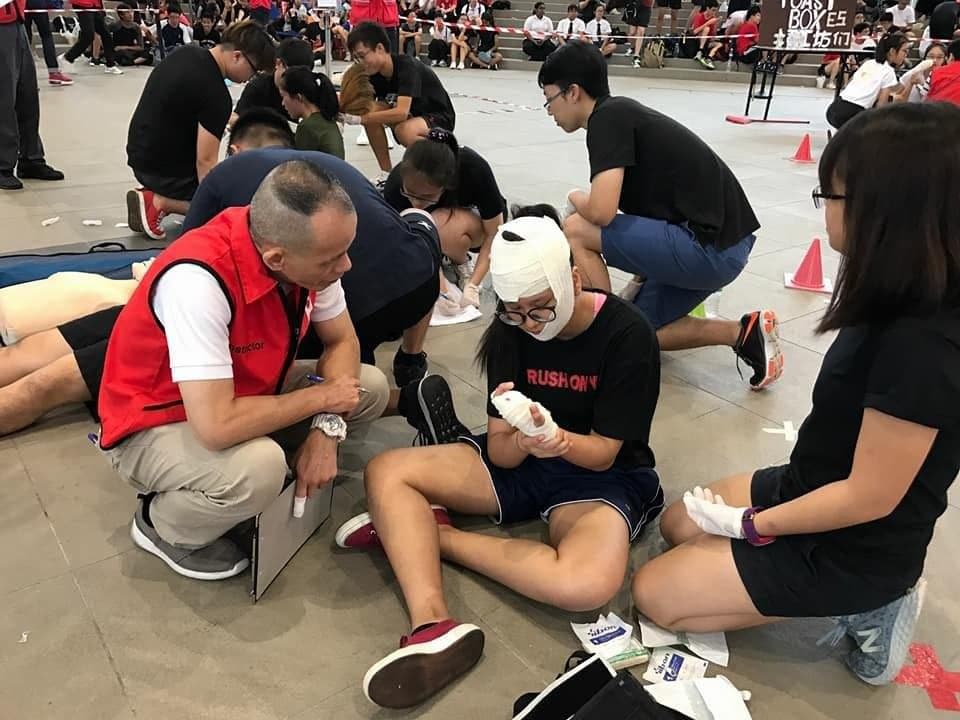 INSPIRING A GENERATION OF LIFESAVERS: Syafawi checking up on a youth participant in a first-aid competition organised by SRC. (PHOTO: Syafawi Ho Koon Sai)
Syafawi's passion to teach people to save lives stems from his 46 years of fulfilling first aid experience. He has witnessed real situations where CPR was required yet no action was taken although there were many bystanders. As a veteran volunteer who has immersed himself in the necessary set of skills to stay calm, Syafawi has been able to perform CPR on real victims and saved multiple lives.
"My goal is to teach as many people as possible to understand what CPR and the importance of CPR is. With every minute's delay, a person may die," said Syafawi.
By Nur Syazana Binte Sulaiman, Republic Polytechnic's School of Mass Communications
| | |
| --- | --- |
| | Inspired to join our humanitarian movement? Join the Singapore Red Cross as a volunteer. |