Manager, Blood Donor Recruitment Programme
by Jochebed Tan, volunteer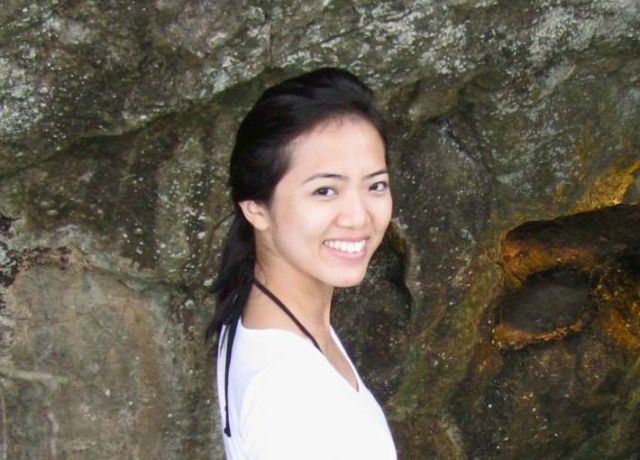 What inspired or attracted you to Singapore Red Cross (SRC)?
My journey with SRC began when I was a Red Cross Youth volunteer back in Secondary 1. Since then, I progressed to Red Cross Youth – Chapters and Youth Donor Club (YDC). When I was in my final year of university studies, I had the opportunity to join SRC as a career. Needless to say, I embraced it! It's been more than three years since I started this meaningful and eventful journey as a SRC staff.
What are your current roles and responsibilities as a Donor Manager?
My initial responsibilities started out in the aspect of ensuring safe and adequate of blood supply. This means organizing blood donation drives and getting involved in the recruitment of blood donors. My roles and responsibilities evolved over the years and I'm currently focusing more on education materials. These materials could include stress balls that blood donors receive during donation, or tokens of appreciation given out for the Birthday and HOPE (Helping Other People livE) programme. My responsibility would be to ensure these materials are effectively achieving its intended aims, such as raising awareness, among the targeted audience.
Have you had the opportunity to travel as part of your job?
I am fortunate to be given the opportunity to participate in a few regional conferences and workshops, such as the ones in Nepal and Hanoi, Vietnam. They are great platforms for me to gain exposure and to learn more about other regional donor programmes through mutual sharing of experiences and expertise.
Recount the most memorable moment.
It has to be my encounter with a 14 year­old boy whom I led during a learning journey. As I was giving them an introductory talk and tour, I mentioned our highest milestone of 200 donations by a single person. Being a sharp and inquisitive child, he was puzzled at this seemingly impossible number of donations one could obtain within the legitimate age limit. (You have to be between 16 and 60 years old to donate, and the interval period for a whole blood donation is 12 weeks.) I was surprised at how attentive he was and how quickly he could do his sums despite his young age. While I proceeded to explain about the other types of blood donation with a shorter interval period, it warmed my heart to know the impact we have on the young. He truly made my day! This also strengthened my belief in being a positive influence, and to inculcate the importance of blood donation.
What qualities do you feel are necessary to be a successful employee at Singapore Red Cross?
The most important quality would be passion (one of SRC's core values), and it is essential to have a heart which yearns to serve the community selflessly. It's good to be open­minded, as we would have to handle both positive and negative feedback, and a good listening ear will also be beneficial in gaining external advice and pointers.
What advice would you give to an aspiring aid worker?
Serve with passion, and believe in what you do.